N 43° 06.556' E 023° 37.012' (WGS84)


andere Koordinatensysteme
Größe: normal
Status: kann gesucht werden
Strecke: 2.2 km
Versteckt am: 14. Mai 2011
Veröffentlicht am: 06. Juni 2016
Letzte Änderung: 06. Juni 2016
Listing: http://opencaching.de/OC12FF2
Auch gelistet auf: geocaching.com

0 gefunden
0 nicht gefunden
0 Bemerkungen
0 Beobachter
0 Ignorierer
8 Aufrufe
0 Logbilder
Geokrety-Verlauf

Infrastruktur


Der Weg

Zeitlich

Saisonbedingt

Personen


Beschreibung English
Rashov dol is the place of the last battle of the April uprising.

Botev's company was a detachment of 205 guerilla fighters lead by the Bulgarian poet and revolutionary Hristo Botev. The company disembarked near Kozloduy, aiming to incite the local population into joining the April uprising. But at that time the uprising has already been brutally suppressed in other parts of the country and the company failed to reach its goal.

After Hristo Botev was killed on the 2nd of June 1876 the company broke up in chaos. A group of 10 revolutionaries lead by Georgi Apostolov headed for the Iskar river. Together with two local shepherd boys they were surrounded by the Turkish pursuers in a sheep pen in Rashov dol. That is where the last battle of the April uprising took place on the 3rd of June 1876. The rebels put up a fierce resistance but they were eventually overwhelmed and all killed.


Nowadays, the pen is restored as a historical monument. The cache is hidden just a few meters away from it. Usually, there aren't many muggles around but there is a notable exception - on the 3rd of June many people gather in Rashov dol. Reenactments of the battle are performed. If you visit the cache on this date, please be extra stealthy.

Zusätzliche Wegpunkte

andere Koordinatensysteme
| | |
| --- | --- |
| | interessanter Ort |

N 43° 06.348'
E 023° 37.208'
A monument commemorating the battle in Rashov dol. It is close to the place where you have to cross the railway and where the trail in the forest begins.

| | |
| --- | --- |
| | Parkplatz |

N 43° 06.443'
E 023° 37.492'
The best place for parking your car. It is situated in the village of Lyuti brod, near the Iskar river.

Die zusätzlichen Wegpunkte werden bei Auswahl des Caches auf der Karte angezeigt, sind in heruntergeladenen GPX-Dateien enthalten und werden an das GPS-Gerät gesendet.

Bilder
Ritlite - a natural rock phenomenon near Lyuti brod. You can't miss it.
The sheep pen as seen from the cache place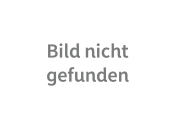 Initial cache contents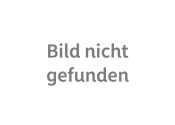 Spoiler

Hilfreiches

Suche Caches im Umkreis: alle - suchbare - gleiche Cacheart



Download als Datei: GPX - LOC - KML - OV2 - OVL - TXT


Mit dem Herunterladen dieser Datei akzeptierst du unsere Nutzungsbedingungen und Datenlizenz.


Logeinträge für Rashov dol

0x

0x

0x