Cachelisten
FTF nach über vier Jahren?

von following
Infrastruktur

Listing

Please read the cache description carefully. If you don´t agree with it or if you are afraid, don´t do this cache!
This cache will guide you to the summit of the Puig des Teix ['tash] (Spanish word for yew tree) with its elevation of 1064m. This tour is breathtaking, but not difficult or dangerous. The views and the landscape will compensate endeavours. Stable weather conditions, good foot wear and enough water are required. Depending on your chosen route the tour takes appr. 10-16 km in total and you have to spend a minimum of 4 hours. Maybe a historical hiking route might be interesting to you. The GPS-track is available at gpsies .

ATTENTION : on Majorca you have a historical public right, that allows the usage of trails, even if they are on private ground. You only have to respect privacy, try to keep on visible trails and close gates/doors. However, many finca owners try to flout this fact with fences, caution signs etc., like the access on the western side (Puig Gros) to the summit. There are other trails available to get there e.g. from Deia, the eastern side or an old path marked on old maps starting at Refugi des Cairats. Try to find a way, it´s up to you! But remember, you are responsible for yourself and what you do. If you don´t like it, leave it!

Please use the hint and the spoiler photo to find the cache, especially if muggles are on the summit.
Enjoy it, have a great tour and post some nice pictures. It would be also interesting, on which trail you get to the summit. Please tell us about your experience.
Team Homer Jay

Zusätzliche Wegpunkte

andere Koordinatensysteme
| | |
| --- | --- |
| | Parkplatz |

N 39° 42.825'
E 002° 37.786'
P1 parking free of charge on the street.
take the left path direction REFUGI.

| | |
| --- | --- |
| | Parkplatz |

N 39° 42.842'
E 002° 37.300'
P2 parking free of charge on one side of the street.
take the path left side along the fence direction TEIX.

Die zusätzlichen Wegpunkte werden bei Auswahl des Caches auf der Karte angezeigt, sind in heruntergeladenen GPX-Dateien enthalten und werden an das GPS-Gerät gesendet.

Verschlüsselter Hinweis

Entschlüsseln
oruvaq n ohfu, pbirerq ol fgbarf
A|B|C|D|E|F|G|H|I|J|K|L|M
N|O|P|Q|R|S|T|U|V|W|X|Y|Z
start P1 spoiler cache area big spoiler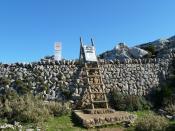 don´t be afraid, you have to pass this gate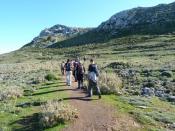 rush hour on Teix - spanish hikers fight for their right of trail usage

Suche Caches im Umkreis: alle - suchbare - gleiche Cacheart



Download als Datei: GPX - LOC - KML - OV2 - OVL - TXT - QR-Code

Mit dem Herunterladen dieser Datei akzeptierst du unsere Nutzungsbedingungen und Datenlizenz.