Attention! This Geocache is "Archived"! There is no physical container at the specified (or to be determined) coordinates. In the interest of the place it should not be necessarily to search!
N 59° 46.783' E 013° 27.589' (WGS84)


Convert coordinates
Size: no container
Status: Archived
Hidden on: 15 June 2005
Listed since: 20 October 2005
Last update: 22 June 2011
Listing: https://opencaching.de/OC0387


0 Found
1 Not found
0 Notes
1 Watcher
0 Ignorers
16 Page visits
0 Log pictures
Geokrety history


Description Deutsch (German) · Nederlands · Svenska
Die angegebenen Koordinaten sind nicht die Position vom Cache.
An diesen Koordinaten mußt du den magischen Kreis suchen. Der Kreis hat ein Geheimnis und weiß wo der Cache versteckt ist.
In dem Kreis ist eine Anzahl Nägel.Jeder Nagel entspricht 10m Entfernung zum Cache.
Als ein Beispiel siehe das Foto "Cirkel70m" mit 7 Nägel.

Ausrüstung:
Um den "magisk Cirkel" zu finden, benötigts du unbedingt einen magnetischen Kompaß mit einer Kompaßnadel, also keinen elektronischen Kompaß (siehe Foto Kompass).

Rastplatz:
Auf dem Rastplatz gibt es WC und Dusche sowie Hinweisschilder für eine Wanderung.
(siehe Wegweiser).

Auf diesem Rastplatz würde ich mit einem Wohnmobil für eine Nacht station machen. Frischwasser gibt es auch.

---- Super-Spoiler or Instruktion on request ----



Pictures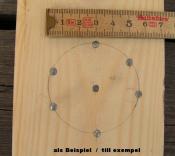 Cirkel 70m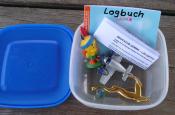 Cache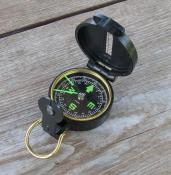 Kompass Spoiler

Utilities

Search geocaches nearby: all - searchable - same type



Download as file: GPX - LOC - KML - OV2 - OVL - TXT


When downloading this file, you accept our terms of use and Data license.


Log entries for magisk Cirkeln

0x

1x

0x


15 August 2009 david_mj did not find the geoacache
Hab ihn leider nicht gefunden. Mit fehlte auch ein Kompas.
Habe in entsprechender entfernung eine Runde gedreht aber nichts entdeckt.
Beim nächsten Urlaub werd ich noch mal suchen.