Attention! This Geocache is "Locked, visible"! There is no physical container at the specified (or to be determined) coordinates. In the interest of the place it should not be necessarily to search!

Description Deutsch (German)
Ausgangspunkt ist der Parkplatz beim Walderholungsheim Gaffenberg (N49° 07.400, E009° 14.800).
Von dort sind es knapp 2 km bis zum Turm.
Cacher unter 1,76 müssen sich ziemlich strecken.
Der Aussichtsturm aus Sandstein wurde 1886 von Ludwig Eisenlohr und Carl Weigle im Auftrag des Heilbronner Verschönerungsvereins gebaut (heute Verkehrsverein).
Die beiden Architekten gehörten zu den populärsten Vertretern der späthistoristischen Baukunst in Württemberg.
Auf dem Schweinsberg sind auch Grabhügel aus der Bronzezeit erhalten.

Achtung: Beschreibung auf opencaching.de wird nur gelegentlich per Script aktualisiert. Status und Ereignisse sind nur auf geocaching.com aktuell!
A|B|C|D|E|F|G|H|I|J|K|L|M
N|O|P|Q|R|S|T|U|V|W|X|Y|Z

Logstreifen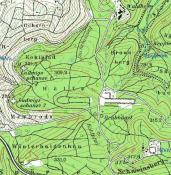 Karte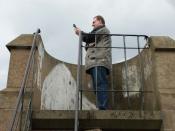 ...selten so einen guten Empfang gehabt :-)
This geocache is probably placed within the following protected areas (Info): FFH-Gebiet Löwensteiner und Heilbronner Berge (Info), Landschaftsschutzgebiet Galgenberg - Schweinsberg - Staufenberg (Info)

Search geocaches nearby: all - searchable - same type



Download as file: GPX - LOC - KML - OV2 - OVL - TXT


When downloading this file, you accept our terms of use and Data license.