Kreuzweg verkehrt
This cache ist located at one of the most distinctive extinct volcano of the Nordeifel. There you have a wonderful view
por eifelwanderung

Alemania > Nordrhein-Westfalen > Euskirchen
¡Atención! Este geocache es "cerrado, visible"! No es un contenedor físico a las coordenadas especificadas (o los que tienen que determinar). ¡El interés del lugar no es necesariamente la búsqueda!
N 50° 30.626' E 006° 49.227' (WGS84)


Convertir coordenadas
Tamaño: normal
Estado: cerrado, visible
Tiempo requerido: 1:00 h Distancia del camino: 1.0 km
Ocultos en: 05. diciembre 2004
Publicado desde: 13. noviembre 2005
Última actualización: 20. octubre 2014
Listado: https://opencaching.de/OC0AFA
También en la categoría de: geocaching.com

35 encuentran
0 no encontrado
1 Nota
1 Maintenance log
4 Observado
0 Ignorado
204 Visitas
4 Los de imagenes
Historia Geokrety


Descripción Deutsch · English (Inglés)
This cache ist located at one of the most distinctive extinct volcano of the Nordeifel. There you have a wonderful view over the landscape.

Ayuda adicional

Descripción
Gjb gerrf ybpngrq va n qvc jngpuvat gur pnpur
A|B|C|D|E|F|G|H|I|J|K|L|M
N|O|P|Q|R|S|T|U|V|W|X|Y|Z

Imagenes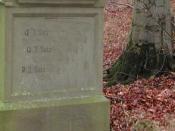 [1] Wer Sätze sucht...
[2] ...muss Senken finden!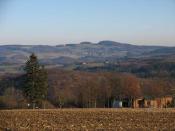 Wo ist der Cache? - where is the cache?

Utilidades
Este geocache está probablemente en las siguientes áreas protegidas (Info): Naturpark Hohes Venn (Nordeifel) (Información)

Buscar geocaches en las inmediaciones: todo - búsqueda - mismo tipo



Descargar como archivo: GPX - LOC - KML - OV2 - OVL - TXT - QR-Code

Al descargar este archivo, aceptas nuestros terminos de uso y Licencia de Datos.


Log de entrada por Kreuzweg verkehrt

35x

0x

1x

1x


[Mostrar todas las entradas de logs]