N 36° 48.310' W 003° 53.712' (WGS84)


andere Koordinatensysteme
Größe: normal
Status: kann gesucht werden
Versteckt am: 30. April 2003
Gelistet seit: 15. November 2005
Letzte Änderung: 27. August 2012
Listing: https://opencaching.de/OC0BF9
Auch gelistet auf: geocaching.com

4 gefunden
0 nicht gefunden
0 Bemerkungen
2 Beobachter
0 Ignorierer
211 Aufrufe
0 Logbilder
Geokrety-Verlauf

Der Weg

Saisonbedingt


Beschreibung English
Canyon of Frigiliana

N36 47.455 W3 53.717
Park here

Find the way to the canyon.

N36 47.740 W3 53.516
At this point you can take a cold bath.

N36 48.198 W3 53.640
You can find a grillplace with some tables and benches.

N36 48.310 W3 53.712
Cache

Have a nice day!

Verschlüsselter Hinweis

Entschlüsseln
Orgjrra fgbarf / Urvtug 3z sebz ebhgr
A|B|C|D|E|F|G|H|I|J|K|L|M
N|O|P|Q|R|S|T|U|V|W|X|Y|Z

Bilder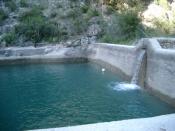 swimming pool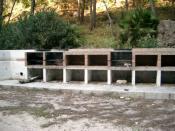 barbecue grill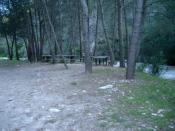 dining table
hint hint view from the cache

Hilfreiches

Suche Caches im Umkreis: alle - suchbare - gleiche Cacheart



Download als Datei: GPX - LOC - KML - OV2 - OVL - TXT


Mit dem Herunterladen dieser Datei akzeptierst du unsere Nutzungsbedingungen und Datenlizenz.


Logeinträge für Frigiliana

4x

0x

0x