Cache lists
Caches in english

by Le Dompteur
Caches på dansk

by Le Dompteur
Von Politik und Aussichten

by Le Dompteur
Dangers

Infrastructure


Route

Waypoints

Time

Seasonal

Listing

Ingen cache er værd, at bringe sig selv eller andre i fare!
---
Dejlige udsigter er det...
Siden 1802 er det kutyme i landsbyen oppe på bakken som bare de indfødte må yde: At blive slåen til
"rytter"
af alle mænd [~"Allmanns"]. Mens konerne venter derhjemme laver rytterne politik med skarp tung og megen vits.
Til disse møder bliver der serveret varm "Angler Muck", en trylledrik ud af 1:1 rum/vand.
"Muck bliver let undervurderet i sin virkning."
[citat Wikipedia]. I forbindelse med frisk luft virker den forfærdeligt og mange tapre ryttersmænd kom knap nok hjem p.g.a. Mucken.
Cachen ligger med en fin udsigt over Lipping-flodens dal. Med lidt held kan man se storke på jagt.
---
Bus: linie 1594 Autokraft, stå af hos "Sterup Schule"

Additional waypoints

Convert coordinates
| | |
| --- | --- |
| | Parking |

N 54° 44.259'
E 009° 44.589'
Kostenlos parken

Free parking

The additional waypoints are shown on the map when the cache is selected, are included in GPX file downloads and will be sent to the GPS device.
Råden træ-stup ved bakken, inden i, tilnederst.
A|B|C|D|E|F|G|H|I|J|K|L|M
N|O|P|Q|R|S|T|U|V|W|X|Y|Z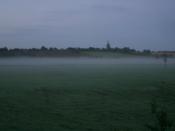 Blick auf die "Ritterburg" mit Morgennebel über der Lipping-Au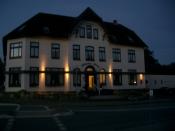 Die Allmanns-"Ritterburg"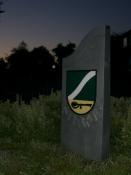 Der Schleef im Wappen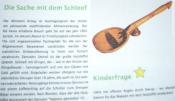 Die Geschichte des Schleefs

Search geocaches nearby: all - searchable - same type



Download as file: GPX - LOC - KML - OV2 - OVL - TXT - QR-Code

When downloading this file, you accept our terms of use and Data license.