Achtung! Dieser Geocache ist "archiviert"! Es befindet sich kein Behälter an den angegebenen (oder zu ermittelnden) Koordinaten. Im Interesse des Ortes sollte von einer Suche unbedingt abgesehen werden!
N 42° 17.940' E 023° 32.356' (WGS84)


andere Koordinatensysteme
Größe: normal
Status: archiviert
Versteckt am: 01. Juni 2013
Veröffentlicht am: 06. Juni 2016
Letzte Änderung: 11. Juli 2017
Listing: https://opencaching.de/OC12FF3
Auch gelistet auf: geocaching.com

0 gefunden
0 nicht gefunden
0 Bemerkungen
5 Wartungslogs
0 Beobachter
0 Ignorierer
17 Aufrufe
0 Logbilder
Geokrety-Verlauf

Infrastruktur

Der Weg

Zeitlich

Saisonbedingt



Beschreibung English
Greetings, Executor.

Aiur lays in ruins. Leaderless Zerg run rampant across the planet. But there are places where Protoss warriors still hide, awaiting the return of their brethren.
The time for the reconquest of our homeworld has come! Your objective is to establish an initial lodgement for the arrival of our main forces. The primary coordinates are of the place where you can drop off your Warp Prism. If the weather conditions are favourable you can drop directly at the observation point.

You need to enlist a powerful psionic warrior: the Archon.
Find the Templar Archives and take a High Templar with you. Find the Dark Shrine and take a Dark Templar with you. The coordinates of the two surviving buildings are given as additional waypoints.
Merge the two Templar and you will get an Archon.

En Taro Tassadar!

Zusätzliche Wegpunkte

andere Koordinatensysteme
| | |
| --- | --- |
| | interessanter Ort |

N 42° 18.007'
E 023° 32.141'
Observation point

You are advised to place an Observer here to watch for incoming Zerg attacks.

| | |
| --- | --- |
| | Station oder Referenzpunkt |

N 42° 18.028'
E 023° 32.081'
Templar Archives

Take one High Templar with you.

| | |
| --- | --- |
| | Station oder Referenzpunkt |

N 42° 17.945'
E 023° 32.142'
Dark Shrine

Take one Dark Templar with you.

Die zusätzlichen Wegpunkte werden bei Auswahl des Caches auf der Karte angezeigt, sind in heruntergeladenen GPX-Dateien enthalten und werden an das GPS-Gerät gesendet.

Bilder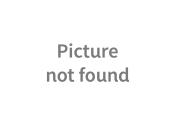 The location of the Templar Archives (spoiler)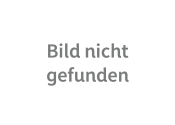 The location of the Dark Shrine (spoiler)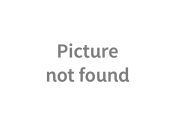 The location of the Archon (spoiler)

Hilfreiches

Suche Caches im Umkreis: alle - suchbare - gleiche Cacheart



Download als Datei: GPX - LOC - KML - OV2 - OVL - TXT


Mit dem Herunterladen dieser Datei akzeptierst du unsere Nutzungsbedingungen und Datenlizenz.


Logeinträge für The Archon (StarCraft)

0x

0x

0x

5x