Achtung! Dieser Geocache ist "archiviert"! Es befindet sich kein Behälter an den angegebenen (oder zu ermittelnden) Koordinaten. Im Interesse des Ortes sollte von einer Suche unbedingt abgesehen werden!
N 42° 14.718' E 024° 11.292' (WGS84)


andere Koordinatensysteme
Größe: normal
Status: archiviert
Versteckt am: 23. November 2013
Veröffentlicht am: 06. Juni 2016
Letzte Änderung: 18. Oktober 2016
Listing: https://opencaching.de/OC12FF4
Auch gelistet auf: geocaching.com

0 gefunden
1 nicht gefunden
0 Bemerkungen
2 Wartungslogs
0 Beobachter
0 Ignorierer
12 Aufrufe
0 Logbilder
Geokrety-Verlauf

Infrastruktur

Der Weg

Zeitlich

Saisonbedingt



Beschreibung English
Good day, Commander.

The siege tank is the backbone of the Terran ground army. It can fulfil two roles: mobile armoured support and stationary long-range artillery.
When unsieged (tank mode) it acts as a conventional tank. It uses relatively light but quick firing twin 90 mm cannons.
When sieged (siege mode) the tank transforms into an artillery gun. It uses an 180 mm shock cannon with far greater range and area damage but with slower rate of fire. In this mode the tank loses its mobility and cannot target its immediate surroundings.
The tank may change between the two modes at any moment. However, this takes some time during which the tank cannot fire at all.
Despite their tremendous fire power siege tanks need infantry support. Marines should be used to keep them safe from enemy air and fast moving units.

This mission will bring you to the small Terran outpost of Boshulya. In its centre you will find two siege tanks: one in tank mode (mobile) and one in siege mode (stationary artillery). Read the instructions for the waypoints for finding the coordinates of the target.
The target itself is embedded in the ruins of an ancient Xel'Naga structure of unknown purpose. It is outside of the base but well within the firing range of the shock cannon. You need to get a visual of the target in order for the sieged tank to shoot at it.

Give us your best shot!

Zusätzliche Wegpunkte

andere Koordinatensysteme
| | |
| --- | --- |
| | Station oder Referenzpunkt |

N 42° 14.718'
E 024° 11.289'
Tank mode

Find the serial number of the unsieged tank (use the pictures to identify its location).
Let ACDF be the digits after Ф05ВТ (blacked out in the closer view picture).

| | |
| --- | --- |
| | Station oder Referenzpunkt |

N 42° 14.718'
E 024° 11.295'
Siege mode

Find the specification plate of the sieged tank (use the pictures to identify its location).
Let GHKL be the blacked out digits from the closer view picture, ordered from top to bottom.

| | |
| --- | --- |
| | Ziel |

N 42° 14.718'
E 024° 11.292'
This is the target location. The actual coordinates are:

N 42° LA.KGA
E 024° LL.CCD

Die zusätzlichen Wegpunkte werden bei Auswahl des Caches auf der Karte angezeigt, sind in heruntergeladenen GPX-Dateien enthalten und werden an das GPS-Gerät gesendet.

Bilder
Tank mode (left) and siege mode (right)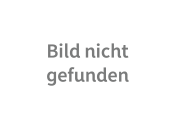 Tank mode serial number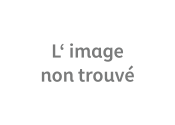 Tank mode serial number (close view)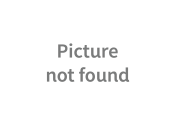 Siege mode specification plate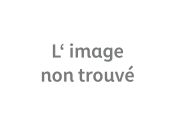 Siege mode specification plate (close view)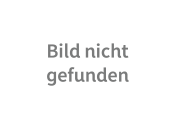 The Xel'Naga structure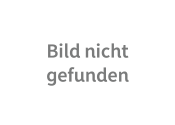 The target - close view (spoiler)

Hilfreiches

Suche Caches im Umkreis: alle - suchbare - gleiche Cacheart



Download als Datei: GPX - LOC - KML - OV2 - OVL - TXT


Mit dem Herunterladen dieser Datei akzeptierst du unsere Nutzungsbedingungen und Datenlizenz.


Logeinträge für Siege Tanks (StarCraft)

0x

1x

0x

2x


26. April 2015 BorPetVlad hat den Geocache gewartet
The Boshulya outpost has gotten one of them new Crucio tanks with an improved shock cannon! We have updated the formula to use it instead of the older Arclite model. For those of you who have already calculated the coordinates using the older formula - don't worry, the target's coordinates were not changed.
The target itself is in a surprisingly good condition. It can bear a lot more shooting practice, that's for sure!
Ready to roll out!