Dragoman marsh and Chepan mountain
von BorPetVlad

Bulgarien > Югозападна и Южна Централна България > София
Achtung! Dieser Geocache ist "archiviert"! Es befindet sich kein Behälter an den angegebenen (oder zu ermittelnden) Koordinaten. Im Interesse des Ortes sollte von einer Suche unbedingt abgesehen werden!
N 42° 56.341' E 022° 55.674' (WGS84)


andere Koordinatensysteme
Größe: normal
Status: archiviert
Versteckt am: 05. Dezember 2009
Veröffentlicht am: 06. Juni 2016
Letzte Änderung: 06. Juni 2016
Listing: https://opencaching.de/OC13000


0 gefunden
0 nicht gefunden
0 Bemerkungen
2 Wartungslogs
0 Beobachter
0 Ignorierer
3 Aufrufe
0 Logbilder
Geokrety-Verlauf

Gefahren

Infrastruktur

Der Weg

Zeitlich

Saisonbedingt



Beschreibung English
A multi-cache in the area of the Dragoman marsh and the Chepan mountain.

Chepan is a small karst mountain, part of the Balkan mountain range. The town of Dragoman and the marsh of the same name are situated at its foot. The highest peak is Petrov krast (Peter's cross), elevation 1205 m.

The Dragoman marsh is the biggest karst marsh in Bulgaria. Its elevation is 710 m and its area is 200 ha. It is part of the Via Aristotelis bird migration route. The marsh harbors 140 plant, 1 fish, 7 amphibian, 10 lizard, 16 mammal and 180 bird species.
Back in mid-20-th century the marsh was converted to farming land. A pump station was built right next to it to drain the water. However, this enterprise proved to be inefficient and was abandoned. The marsh quickly regained its original state. The remnants of the pump station and the irrigation canals can still be seen today.


Zusätzliche Wegpunkte

andere Koordinatensysteme
| | |
| --- | --- |
| | Station oder Referenzpunkt |

N 42° 56.341'
E 022° 55.674'
"Dragoman marsh" preservation center

Here you can learn about the Dragoman marsh - initiatives like planting trees, etc; get brochures and postcards; make donations.

Let A be the number of herons on the eastern wall mural.

| | |
| --- | --- |
| | Station oder Referenzpunkt |

N 42° 56.341'
E 022° 55.674'
Dragoman marsh

The actual coordinates of this stage are:
N42 56.X
E022 57.Y

where:
X = A*48 + 3
Y = A*40 - 1

If the number of the ladder steps is 5 then let B = 5.
If the number is 10 then let B = 10.
If the number is 20 then let B = 20.

| | |
| --- | --- |
| | Ziel |

N 42° 56.341'
E 022° 55.674'
Chepan

This is the cache location. The actual coordinates are:
N42 56.Z
E022 57.T

where:
Z = B*22 + A*2 + 3
T = B*12 + A*4 - 2

Die zusätzlichen Wegpunkte werden bei Auswahl des Caches auf der Karte angezeigt, sind in heruntergeladenen GPX-Dateien enthalten und werden an das GPS-Gerät gesendet.

Bilder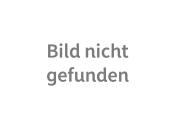 A trail in the marsh itself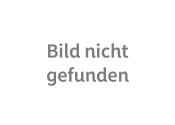 The Chepan mountain as seen from the marsh
The Dragoman marsh as seen from the cache location
Two dogs that live near stage 2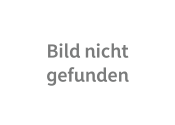 Initial cache contents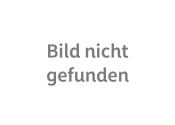 The cache location (spoiler)

Hilfreiches

Suche Caches im Umkreis: alle - suchbare - gleiche Cacheart



Download als Datei: GPX - LOC - KML - OV2 - OVL - TXT


Mit dem Herunterladen dieser Datei akzeptierst du unsere Nutzungsbedingungen und Datenlizenz.


Logeinträge für Dragoman marsh and Chepan mountain

0x

0x

0x

2x


08. Juli 2013 BorPetVlad hat den Geocache archiviert
There has been a wildfire in the marsh and the neighbouring mountain slope on 29.05.2013. So we went to check whether the cache has been affected on 6.07.2013. It was missing in its entirety. Whether as a result of the fire or just an ordinary muggling - we don't know.

Velislav, I want to apologize to you - if I had archived the cache as soon as we knew about its absence then you might have learnt in advance. Anyway, we hope you enjoyed the view.

Borko, Petuni & Vladi


24. April 2010 BorPetVlad hat den Geocache gewartet
My colleague Dinko and me visited the cache today and resupplied it with brochures and postcards about the marsh and the mountain.

Vlado