Beschrijving Deutsch (Duits)
Die Bahnstrecke Ganzlin - Röbel ist eine eingleisige Nebenbahn im Süden von Mecklenburg-Vorpommern. Am 1. Mai 1899 wurde sie offiziell für den Personenverkehr eröffnet. Aus dieser Zeit soll der Spitzname der Strecke, Hei na Ganzlin (auch Heiner Ganzlin), stammen. In Röbel antwortete ein Bahnmitarbeiter auf die Frage eines Einwohners auf Plattdeutsch, wohin der Zug fahren sollte: "Hei? Nah Ganzlin!" (Er? nach Ganzlin). Die Bahnstrecke hatte stets nur lokale Bedeutung. Der Personenverkehr endete bereits im Jahre 1966 und der Güterverkehr im Mai 1996. Danach wurde sie abschnittsweise stillgelegt und abgebaut.
Hier biegt die Bahnstrecke ab in Richtung Röbel. Nach ca. 130 m ist allerdings Schluss. Im Bereich der B 108 ist das Gleis schon abgebaut und der Rückbau bis Stuer wird sicher bald folgen. Eine Sonderfahrt und sei es auch nur eine Tour mit der Draisine wird hier nicht mehr stattfinden :-(
Der cache befindet sich vom angegebenen Wegpunkt aus 5 Schritt in Richtung Nord.
Bitte alles, ... wirklich ALLES, wieder gut zu machen und verschließen.
Muggelgefahr: eher gering
Achtung : Das Betreten des Bahnbetriebsgeländes ist verboten ! !

Additional waypoints

andere coördinaatstelsel
| | |
| --- | --- |
| | Parking |

N 53° 22.611'
E 012° 14.846'
1 - 2 PKW

The additional waypoints are shown on the map when the cache is selected, are included in GPX file downloads and will be sent to the GPS device.

Gecodeerde hint

Decoderen
A|B|C|D|E|F|G|H|I|J|K|L|M
N|O|P|Q|R|S|T|U|V|W|X|Y|Z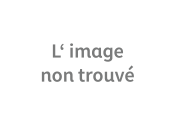 Abzweig Stuer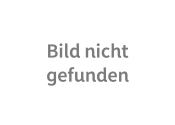 Mechanischer Weichenantrieb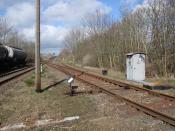 Richtung Bhf Ganzlin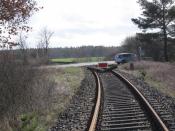 Richtung Stuer

Zoek caches in de omgeving: alle - zoekbaar - zelfde cache soort



Download als bestand: GPX - LOC - KML - OV2 - OVL - TXT - QR-Code

When downloading this file, you accept our terms of use and Data license.