HE-LI-WATERFALLS
Enjoy the stroll trough a very very wonderful region.
von Da.Verna&Di.Andre

Kroatien > Jadranska Hrvatska > Splitsko-dalmatinska županija
Achtung! Dieser Geocache ist "archiviert"! Es befindet sich kein Behälter an den angegebenen (oder zu ermittelnden) Koordinaten. Im Interesse des Ortes sollte von einer Suche unbedingt abgesehen werden!
N 43° 48.202' E 015° 57.881' (WGS84)


andere Koordinatensysteme
Größe: klein
Status: archiviert
Versteckt am: 02. Juni 2005
Gelistet seit: 19. Januar 2006
Letzte Änderung: 31. Juli 2012
Listing: https://opencaching.de/OC15E2
Auch gelistet auf: geocaching.com

22 gefunden
2 nicht gefunden
3 Bemerkungen
0 Beobachter
0 Ignorierer
175 Aufrufe
3 Logbilder
Geokrety-Verlauf
1 Empfehlungen


Beschreibung Deutsch · English
KRKA Falls / He-Li-Waterfalls:
Start at Skradin Entry (take the boat at Skradin harbour- included boat transfer and entry, (fee Summer/Autumn 2005: 50Kuna=7$=7euro) - departures at every full hours.
For shortest way go counterclockwise. (but for your satisfaction you should go all around after caching!!)Beside a tavern (Konoba) - where you can get some drinks and snacks - there find a path down to two lovely waterfalls.
There are two possible ways:
- One path starts from the VIEWPOINT - down to the falls (no barriers) ...or ...
- go through the "BLACKSMITH's Door" (but here you have to pass iron chains)!Depending on daytime you will have more or less GPS coverage, above coordinates shows exact position.
At Cache position you are out of muggler's sight.
For better success you are able to look at my Spoiler Fotos - OR - decrypt the "Additional Hints"! Find old stone walls remained from an old square building.Container is a white pill-box dia 50mmx60mm.
Initials: Logbook, Pencil, Monkey, Pig, GlassPearl, Micro-Shell, Marble and 4 ocean-made crafts.After Successful Caching You could take delicious cakes and Ice-Cream (Sladoled) in the Village "Skradin" at the Cake-Shop (Slasticarna Hajduk)!
From the Main church go 150m northwards, Hajduk is on the left side of alley at Position
N43 49.165 E015 55.388 .
Ask for "kipflica" and "krem-snita".

Verschlüsselter Hinweis

Entschlüsseln
Vg vf uvqqra ba unys urvtug bs gur uvturfg pbeare bs gur 5k5z bhgyvarq ehvaf arneol gur jngresnyy.
A|B|C|D|E|F|G|H|I|J|K|L|M
N|O|P|Q|R|S|T|U|V|W|X|Y|Z

Bilder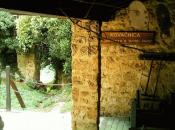 Blacksmith-Door.JPG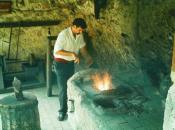 Blacksmith.JPG
BLOOMING-PALMS.JPG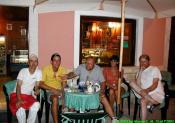 Cakes-by-HAJDUK.jpg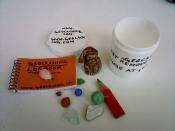 HE-LI-Initials.JPG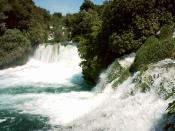 HE-LI-WATERFALLS.JPG
Mushrooms.JPG SPOILER1.JPG SPOILER2.JPG SPOILER3.JPG
Waterfallie.JPG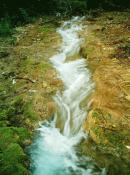 Whirley.JPG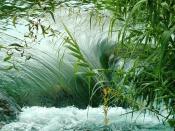 Wonderful.JPG

Hilfreiches

Cache-Empfehlungen von Benutzern, die diesen Geocache empfohlen haben: alle


Suche Caches im Umkreis: alle - suchbare - gleiche Cacheart



Download als Datei: GPX - LOC - KML - OV2 - OVL - TXT - QR-Code

Mit dem Herunterladen dieser Datei akzeptierst du unsere Nutzungsbedingungen und Datenlizenz.


Logeinträge für HE-LI-WATERFALLS

22x

2x

3x


[Alle Logeinträge anzeigen]