This geocache description may be outdated. See the

log entries for more information.
N 52° 48.743' E 014° 08.287' (WGS84)


Convert coordinates
Size: normal
Status: Available
Time required: 0:20 h Route: 0.8 km
Hidden on: 12 April 2006
Listed since: 12 April 2006
Last update: 01 November 2012
Listing: https://opencaching.de/OC1B7C
Also listed at: geocaching.com

17 Found
1 Not found
1 Note
0 Watchers
0 Ignorers
156 Page visits
2 Log pictures
Geokrety history

Infrastructure

Time

Seasonal


Description Deutsch (German)
Das seit 1947 gefährlichste Hochwasser an der Oder war im Sommer 1997. Am 30. Juli
konnte hier in der Nähe bei Hohenwutzen unter größten Anstrengungen ein Deichbruch verhindert werden. Für ein zentrales Erinnerungsmal wurde aus 20 Entwürfen die Bronzeplastik "Balance der Kräfte" des Cottbuser Bildhauers Matthias Körner ausgewählt. Dieses so genannte Flutzeichen steht bei Neuranft, da die Menschen hier besonders schwer gegen die Naturgewalten angekämpft hatten.
Wir fahren öfter hierher zum Wandern und entspannen. Der Deich wird für viele Sportarten genutzt: Radtouren, Joggen...
Der Cache befindet sich nicht am Denkmal. Stelle Dich an den Scheitelpunkt der Kräfte und peile 12° an.
Dort findest Du in ca. 813 Meter Entfernung den Cache.
Für empfindliche Hände sind Handschuhe angebracht, denn es muß etwas bewegt werden, es kann ein wenig stachlig sein.
Für Nacht und Nebel gibt es im "Nebelhorn" eine Hilfe.
ACHTUNG: Es gibt einen starken Grenzverkehr Richtung Polen. Fahrt am besten hinter Bad Freienwalde Richtung Wriezen und biegt dann nach Neuranft ab.




Additional hint

Decrypt
A|B|C|D|E|F|G|H|I|J|K|L|M
N|O|P|Q|R|S|T|U|V|W|X|Y|Z

Pictures
Peilen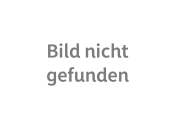 Spoiler

Utilities
This geocache is probably placed within the following protected areas (Info): Vogelschutzgebiet Mittlere Oderniederung (Info)

Search geocaches nearby: all - searchable - same type



Download as file: GPX - LOC - KML - OV2 - OVL - TXT


When downloading this file, you accept our terms of use and Data license.


Log entries for Flutzeichen

17x

1x

1x


[Show all log entries]