Beschreibung Deutsch · English
The "Hochwechsel" (1734m) marks the border between Lower Austria and Styria. It's exposed plateau is deemed to be one of the sunniest places of the socalled "Viennese local mountains".
ATTENTION:
Please keep in mind that you are in a alpine area! The length of the tour (depending from your choice of path) can be qualified as exhausting!
We recommend the following route: Starting in Mönichkirchen via the "Mönichkirchner Schwaig" (this trip can be done by
chairlift
) over the "Steinerne Stiege" to the "Hochwechsel". For the descent it's possible to hike via the "Vorauer Schwaig". At the "Mönichkirchner Schwaig" you can use
"Austrias' first scooter course"
for blasting the height difference. At the Nieder-, the Hochwechsel and at the "Vorauer Schwaig" there are small military cementries. Please respect them for what they are.
You have several possibilities for having a break (sample):
+ Hallerhaus (1350m)
+ Wetterkoglerhaus (1734m) (german only)
+ Vorauer Schwaig (1511m)
recommended equipment:
+ sturdy shoes
+ warm clothes
+ cap, gloves
+ drinking
+ provisions
+ sunprotection
+ map(s)
The cache is in a stone cairn, about 450m east of the Wetterkoglerhütte.
It is a plastic box with blue top in a bag. In the cache are:
+ 1 logbook, 1 pencil, 1 cachenote
please do not remove!
+ TB Climbing Boot
+ 2 Plank crystals
+ 1 pocket-radio
+ 1 soap
+ 1 mussel

Verschlüsselter Hinweis

Entschlüsseln
A|B|C|D|E|F|G|H|I|J|K|L|M
N|O|P|Q|R|S|T|U|V|W|X|Y|Z
Hochwechsel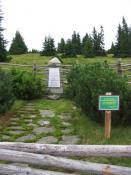 Soldatenfriedhof "Vorauer Schwaig"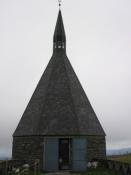 Soldatenfriedhof "Hochwechsel"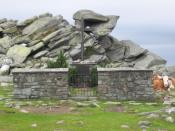 Soldatenfriedhof "Niederwechsel" Spoiler

Suche Caches im Umkreis: alle - suchbare - gleiche Cacheart



Download als Datei: GPX - LOC - KML - OV2 - OVL - TXT - QR-Code

Mit dem Herunterladen dieser Datei akzeptierst du unsere Nutzungsbedingungen und Datenlizenz.