SUNDOWNER
Enjoy the spirit!
von Da.Verna&Di.Andre

Kroatien > Jadranska Hrvatska > Splitsko-dalmatinska županija
Achtung! Dieser Geocache ist "archiviert"! Es befindet sich kein Behälter an den angegebenen (oder zu ermittelnden) Koordinaten. Im Interesse des Ortes sollte von einer Suche unbedingt abgesehen werden!
N 43° 35.090' E 015° 55.200' (WGS84)


andere Koordinatensysteme
Größe: mikro
Status: archiviert
Versteckt am: 03. Juni 2005
Gelistet seit: 19. Januar 2006
Letzte Änderung: 03. August 2012
Listing: https://opencaching.de/OC15E3
Auch gelistet auf: geocaching.com

12 gefunden
0 nicht gefunden
0 Bemerkungen
1 Beobachter
0 Ignorierer
150 Aufrufe
1 Logbild
Geokrety-Verlauf


Beschreibung
Start about 19:00 to 20:00 o'clock (in Summer).
Bring your preferred sundowner with you!
***
Our favourite recipe:
White Rum and CoconutCream (or Malibu Rum)
Orange and/or Pineapple Juice
1 shot GrenadinePour MalibuRum (or WhiteRum and coconutCream) in a highball glass, and top with orange juice and/or Pineapple Juice. Stir.
Add grenadine by tilting glass and pouring grenadine down side by flipping the bottle vertically very quickly.
The grenadine should go straight to the bottom and then rise up slowly through the drink.
***Start at the given Coordinates, look and walk around.
(The Given Coords' are not the cache position, the cache is around 30 meters from there)Find the large Angel looking to sunset!
Follow the angel to sunset! Sit down ! and enjoy.
(Sure, that bench is comfortable, but from there it is difficult to see the sundown(er)... )For better success you are able to look at my Spoiler Fotos - OR - decrypt the "Additional Hints"! Black Filmbox dia 35mmx50mm.
Initials:
Logbook and Pencil, Bracelet, 2 mussels, GlassPearl, 4 ocean-made-crafts.

Verschlüsselter Hinweis

Entschlüsseln
Sbyybj gur Natry fgenvtug va sebag gb gur bhgre fvqr bs gur tenirlneq Jnyy. Gur ubyr vf pbirerq ol n gevnatyr fgbar!
A|B|C|D|E|F|G|H|I|J|K|L|M
N|O|P|Q|R|S|T|U|V|W|X|Y|Z

Bilder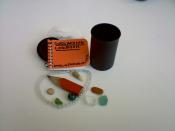 SUNDOWNER-Initials.JPG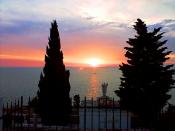 SUNSET.JPG theSPOILER1.JPG theSPOILER2.JPG theSPOILER3.JPG

Hilfreiches

Suche Caches im Umkreis: alle - suchbare - gleiche Cacheart



Download als Datei: GPX - LOC - KML - OV2 - OVL - TXT - QR-Code

Mit dem Herunterladen dieser Datei akzeptierst du unsere Nutzungsbedingungen und Datenlizenz.


Logeinträge für SUNDOWNER

12x

0x

0x


03. Oktober 2012 GaswerkAugsburg hat den Geocache gefunden
Auf unserer Urlaubsreise in Kroatien haben wir hier einen Halt eingelegt um die Stadt anzusehen und natürlich auch, wenn eine Dose "im Weg" liegt, diese zu loggen. Schöne Grüße aus Augsburg Deutschland Bayern

On our holiday trip in Croatia Croatia we have placed a stop to view the city and of course, if a can "in the way" is to log this. Greetings from Augsburg, Bavaria, Germany

03. August 2012 Da.Verna&Di.Andre hat den Geocache gefunden
wird auf opencaching disabled und nur mehr auf geocaching gelistet!
Danke Werner&Andrea

12. Juli 2012 AnnaMoritz hat den Geocache gefunden
Nachlog GC
Cache is NOT stolen. We found it 20cm from the place shown on spoiler3, as we found out after finding the black micro. No need to ruin the wall of the graveyard as someone did. Look first, it's outside the graveyard. A traditional should be at posted coordinates, we found it at approx. N 43° 35.101 E 015° 55.182. Next cachers arrived while we were to leave. TFTC

05. Juli 2012 Duszek hat den Geocache gefunden
Znaleziona z Milenką, Paulinką i Piotrusiem (III Gongowa Wyprawa Rowerowa "CHORWACJA 2012")! Dobre miejsce. Dziękujemy!!!
Aut: nic (0). In: medal (www.gong.art.pl)

07. Oktober 2011, 21:00 caci_ hat den Geocache gefunden
That was a real puzzler! Had to come twice, since the first time around, two people looking for what must have been an hour's time didn't find it. Today, it went quickly -- looking at the spoiler pictures, I could see the place where the cache had been, and indeed, it had travelled a short distance. So don't take the spoiler pics too seriously here.

TFTC, was a nice walk!

24. Juni 2009 Die flotten Käfer hat den Geocache gefunden
This is a nicw place to remember everything of your life...
Great view.
in: Sanifair Bon 50Cent
The logbook was a little bit wet. We dry it bevore we put it in again.
Jürgen und Ute
Bilder für diesen Logeintrag:
IMG_1172


28. August 2008 gugu hat den Geocache gefunden
and for now - the real sundowner [:D][:D]

found him among many snails.
thank you,
team gugu

30. Juni 2008 wandogien hat den Geocache gefunden
Schön was für den Urlaub!

War schon vor 20 Jahren dort und habe den super Sonnenuntergang genossen!
Schöner Cach genau richtig versteckt für einen heißen Sommerabend ca. 35C.

Die Familie von Wandogien sagt danke an den Owner!
Very nice cach with beautiful view. Thank you.
out: ---
in: key-ring

05. Mai 2008 Hynz hat den Geocache gefunden
The sun was far from sinking when with my moto I passed by at this nice little town. The place was quickly found and thanks to the good hint the micro soon was discovered. Must return someday to enjoy the view at sunset at this peacefull place.
Thanx, no trade, Heinz from Austria



11. August 2005 Da.Verna&Di.Andre hat den Geocache gefunden
Savoring the very best sunset with our preferred sundowner.
Cache in Place and good Condition.
Left Biker Tour 4-Virtual TB