N 46° 53.330' E 012° 59.986' (WGS84)


Convert coordinates
Size: small
Status: Available
Time required: 3:18 h Route: 9 km
Hidden on: 11 June 2006
Listed since: 11 June 2006
Last update: 17 June 2011
Listing: https://opencaching.de/OC2018
Also listed at: geocaching.com

1 Found
0 Not found
0 Notes
1 Watcher
0 Ignorers
81 Page visits
1 Log picture
Geokrety history


Description Deutsch · English
Walk along the old pilgrimage path from Stall to the "Marterle".
If you want to cover the whole distance, it will take you about 3-4 hours one way, but you'll enjoy it!
The beginning is at the church in Stall. Only a few years ago the path was reactivated. The trail is clearly blazed.
Also see cache "Marterle".
Important: use the hint- picture.


Pictures
hint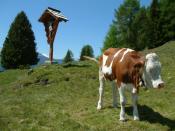 Am Weg zum Marterle 1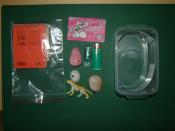 Cacheinhalt

Utilities

Search geocaches nearby: all - searchable - same type



Download as file: GPX - LOC - KML - OV2 - OVL - TXT - QR-Code

When downloading this file, you accept our terms of use and Data license.


Log entries for In da Mölltolleitn....

1x

0x

0x


26 June 2008 Robinson Senior found the geocache
Die Cachesuche war mit ungewöhnlichen Schwierigkeiten für uns verbunden, oftmals knöcheltiefer Schlamm und viel Kuhsch..., da in der Nacht zuvor ein starkes Gewitter durchgezogen war. Die Wanderung zum Cache war trotzdem ein schönes Erlebnis. Besten Dank!
Robinson Senior
Out: Glasstein
In: kleines Glas
Pictures for this log entry:
Lug ins Land