Haverbecker Heidekreuz
An einer Wegkreuzung in der Heide liegt eine Dose, keine kleine...
by dekay

Germany > Niedersachsen > Soltau-Fallingbostel
Attention! This Geocache is "Locked, visible"! There is no physical container at the specified (or to be determined) coordinates. In the interest of the place it should not be necessarily to search!
N 53° 08.519' E 009° 54.552' (WGS84)


Convert coordinates
Size: normal
Status: Locked, visible
Hidden on: 03 September 2013
Published on: 05 September 2013
Last update: 09 March 2016
Listing: https://opencaching.de/OCFF8B


2 Found
0 Not found
0 Notes
1 Maintenance log
1 Watcher
0 Ignorers
111 Page visits
0 Log pictures
Geokrety history

Dangers

Persons


Description Deutsch (German)
Wenn man die Touristischen Betrieblichkeiten von Ober- und Niederhaverbeck hinter sich gelassen hat, kann man hier weite Heideflächen geniessen, ohne gleich zum Wilseder Berg hoch zu rennen. Unweit entspringt die Wümme und liegen alte Höfe.

Der Cache ist vermutlich schnell gefunden und halbwegs geräumig.

Bitte wieder gut verstecken und seid vorsichtig mit dem Versteck! :)


Additional hint

Decrypt
A|B|C|D|E|F|G|H|I|J|K|L|M
N|O|P|Q|R|S|T|U|V|W|X|Y|Z

Pictures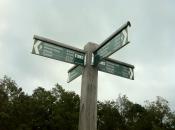 Heidekreuz

Utilities

This geocache is probably placed within a nature reserve! Please see here for further information.
Naturschutzgebiet Lüneburger Heide (Info)
This geocache is probably placed within the following protected areas (Info): FFH-Gebiet Lüneburger Heide (Info), Naturpark Lüneburger Heide (Info), Vogelschutzgebiet Lüneburger Heide (Info)

Search geocaches nearby: all - searchable - same type



Download as file: GPX - LOC - KML - OV2 - OVL - TXT - QR-Code

When downloading this file, you accept our terms of use and Data license.


Log entries for Haverbecker Heidekreuz

2x

0x

0x

1x



09 March 2016 mic@ has locked the cache
Die Nutzungsbedingungen von opencaching.de enthalten unter anderem diesen Punkt:
Geocaches dürfen nur an Orten versteckt werden, die von der Öffentlichkeit betreten werden dürfen.
Da in einem Naturschutzgebiet die Wege nicht verlassen werden dürfen, liegt dieser Cache laut Vorlog illegal. Daher sperre ich nun dieses Listing. Bei Unklarheiten oder Fragen kannst du gerne mich oder das Team kontaktieren.
mic@ (OC-Support)

29 August 2015 Waldschrompf found the geocache
Die Radtour ging nun von Sahrendorf über Wilsede und einem großen Schlenker zurück nach Undeloh quer durch die Heide. Dies hier stellte nun den Wendepunkt dar und ich war froh, dass ich auf der langen Strecke nicht eher umgedreht bin, denn hier geriet ich mitten in eine Heidschnucken-Herde!


Ich folgte ihr ein Stückchen mit ein paar anderen Touristen, beobachtete wie die zotteligen Hunde die Schafe antrieben und zusammen hielten und machte vor allem viele Fotos.

Nun aber um Cache. Hätte der nicht etwas näher am Weg liegen können? 2 Schritte wären OK, aber 20? Während ich noch haderte kamen andere Cacher, die weniger empfindlich waren. So wurde dann doch gemeinsam das Logbuch signiert.