Description Deutsch (German)
Die B 198 hat eine Länge von 194 Km und beginnt bei Plau am See. Von dort schlängelt sie sich in östlicher Richtung über Woldegk nach Brandenburg, wo sie nach Süden schwenkt und über Prenzlau dann in westlicher Richtung bei Joachimsthal an der Autbahn A 11 endet.
Hier bei Km 22,8 gibt es leider keinen Ableger eines US Tech-Unternehmens und keine hippen Start-ups, sondern lediglich eine Ansammlung langweiliger Photovoltaikmodule in einer ehemaligen Kiesgrube. Die kürzlich noch vorhandene reichhaltige Trockenflora und -fauna inkl. Übungsgelände der örtlichen Querfeldeinfahrer Szene wurde der Produktion von grünem Strom untergeordnet. Zumindest einige Pflanzen versuchen unter den Modulen und am Rande der Anlage einen Neubeginn.
Das gesamte Gelände wird Videoüberwacht, also möglichst nicht Zäune und Pforten berühren und keinesfalls überklettern. Nichts demontieren oder beschädigen und keine Steine oder anderes Material auf die Module schmeissen. Das tut man nicht.
Gefahrenhinweis:
Gegebenenfalls müsst Ihr die vielbefahrene Bundesstraße überqueren. Seid vorsichtig und geht kein Risiko ein.
Zum Bergen des cache ist es nicht notwendig auf Bäume zu klettern.
Muggelgefahr : gering

Additional waypoints

Convert coordinates
| | |
| --- | --- |
| | Parking |

N 53° 20.074'
E 012° 32.771'

| | |
| --- | --- |
| | Path |

N 53° 20.134'
E 012° 32.806'
Start von hier vermindert die Geländewertung auf 2,5

The additional waypoints are shown on the map when the cache is selected, are included in GPX file downloads and will be sent to the GPS device.
1,40 z ibz Teramchaxg ragsreag
A|B|C|D|E|F|G|H|I|J|K|L|M
N|O|P|Q|R|S|T|U|V|W|X|Y|Z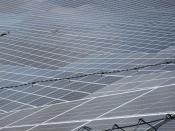 Siliziumthal
Videoüberwachung, B 198 im Hintergrund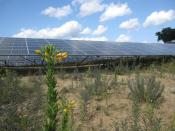 Flora
B 198 in Richtung Blitzer Dambeck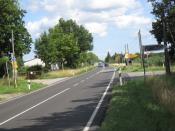 B198 in Richtung Blitzer Vipperow

Search geocaches nearby: all - searchable - same type



Download as file: GPX - LOC - KML - OV2 - OVL - TXT - QR-Code

When downloading this file, you accept our terms of use and Data license.