N 46° 47.222' E 011° 04.968' (WGS84)


Convertir coordenadas
Tamaño: normal
Estado: disponible
Ocultos en: 09. septiembre 2003
Publicado desde: 25. septiembre 2005
Última actualización: 14. junio 2011
Listado: https://opencaching.de/OC0198
También en la categoría de: geocaching.com

6 encuentran
0 no encontrado
0 Notas
0 Observado
0 Ignorado
129 Visitas
1 Log de la imagen
Historia Geokrety
1 Recomendaciones


Descripción Deutsch (Alemán)

You may park at N 46° 47.752' E 11° 5.486'. Go to Faltschnalalm (also noted als Valtschnalalm or Malga di Valcanale) via waypoint N 46° 47.576' E 11° 5.208'. Walk trail no. 6 up to N 46° 47.220' E 11° 4.949' at an altitude of approx. 1800 meters (6050 feet)
From there, you have to look 20 to 25 metres (60 to 70 feet) besides the path for the cache, which is located at N 46° 47.222' E 11° 4.968'.
The cache is located under a rock, covered by a stone and some branches to avoid to be found accidentally by hunters. The cache container is a metal ammo box (dimensions 27/15/18 centimetres) with a tightly closing lid. You may recover from searching at N 46° 47.073' E 11° 4.844' where some local food is available.
Alternatively you may walk back via N 46° 47.063' E 11° 4.103'. Have a nice walk and fun. N.B. This cache may be unavailable during winter time, but it's possible to get at light snow.
The cache area is usually available from May to October. You should always wear reasonable solid shoes.

-------------------------------------------

Parkplätze gibt's reichlich bei N 46° 47.752' E 11° 5.486'. Gehe in Richtung Faltschnalalm (auch Valtschnalalm geschrieben).
Folge dem Weg Nr. 6 über N 46° 47.576' E 11° 5.208' bis zum Punkt N 46° 47.220' E 11° 4.949' auf einer Höhe von ungefähr 1800 Metern.
Von dort suche den Cache in 20 bis 25 Metern Entfernung an der Position N 46° 47.222' E 11° 4.968'.
Danach gibt's eine Einkehrmöglichkeit bei N 46° 47.073' E 11° 4.844' mit den ortsüblichen Speisen.
Um nicht den gleichen Weg zurückzugehen, gibt's eine Alternative über N 46° 47.063' E 11° 4.103'. Der Cache selbst ist eine größere Munitionskiste (27 x 15 x 18 cm), die dicht, aber auch recht fest schließt. Viel Spaß und Erfolg bei der Cachesuche. P.S. Während der Wintersaison ist der Cache in der Regel nicht erreichbar, vielleicht bei nur leichtem Schnee. Normalerweise sollte er aber von Mai bis Oktober problemlos erreichbar sein.
Festes Schuhwerk ist stets erforderlich. Note on cache maintenance: I mailed Pingu, owner of "Kölnisch Wasser", to help maintaining my Italian caches. He agreed to do it.

Imagenes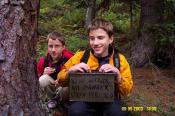 the box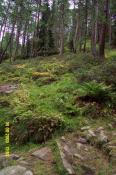 View from trail no. 6 to the cache position Blick vom Wanderweg Nr. 6 zur Cacheposition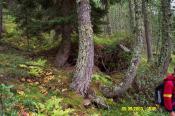 Under this rock, you\'ll find the box Unter diesem Felsen liegt die Box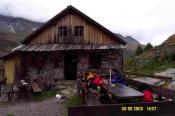 Here you can eat or drink something Please check opening hours! Hier gibts was zu essen und zu trinken Bitte Öffnungszeiten beachten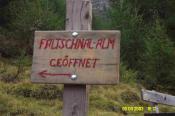 means: the refreshment location is open. and may be removed when closed. wird wohl entfernt, wenn die Alm geschlossen ist.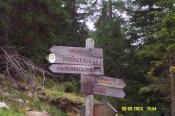 Follow hiking trail no. 6. Folge dem Wanderweg 6.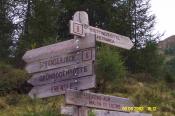 Walk downhill back to Pfelders. Bergab nach Pfelders zurück.

Utilidades

Mostrar recomendaciones de los usuarios que recomiendan este geocaché: all


Buscar geocaches en las inmediaciones: todo - búsqueda - mismo tipo



Descargar como archivo: GPX - LOC - KML - OV2 - OVL - TXT - QR-Code

Al descargar este archivo, aceptas nuestros terminos de uso y Licencia de Datos.


Log de entrada por Pfelders

6x

0x

0x


25. julio 2019 eulen mit hund ha encontrado el geocache
Da hat wohl einer gefallen gefunden an der Munitionskiste? Die kaputte Zip Tüte wird den Winter nicht überstehen. Der Owner war im Oktober 2018 das letzte Mal online. Ist wohl vorbei, die Cacherkarriere? Vielleicht ist archvieren hier das richtige! Danke an den Spender des Logstreifens.



07. junio 2017, 15:15 Schnullebacke ha encontrado el geocache
Diesen Cache machten wir auf dem Rückweg von der Lazinser Alm nach Pfelders. Wir haben extra diesen Umweg genommen, damit wir auch noch diesen alten Cache finden konnten. Nach einer Weile Suchen entdeckte Herr Schnullebacke das Spoilerbild und kurz darauf wurde auch die Dose gefunden und wir konnten uns in das alte Logbuch eintragen. Gleichzeitig wurden auch noch Coins getauscht.

Vielen Dank für diesen Oldie auf unserer heutigen Runde und liebe Grüße an den Owner von Schnullebacke aus Marbach am Neckar
Imagen para el log de entrada
Unser Weg zum Cache


21. julio 2012 Ulböhi ha encontrado el geocache
Auf dem Weg zur Oberkaser Alm bei miesem Wetter gefunden. Ein schöner Weg, wenn es nicht regnet. Ein schöne große Kiste. Danke

05. octubre 2011 herbi49 ha encontrado el geocache
Im Abstieg nach Pfelders diesen Cache noch schnell geloggt.
Dfdc

04. agosto 2009 SaLyDa ha encontrado el geocache
Als Nachmittagsspaziergang war der Cache schon recht anstrengend, da ich auf der halben Strecke die Karte (mitsamt der Cachelistings) verloren hatte und den Weg im Eiltempo nochmal zurück mußte [:(].
Es ist eine sehr schöne Gegend, schade dass wir nicht länger Urlaub haben.

vielen Dank für die schöne Wanderung.

#109#

[Mostrar todas las entradas de logs]