Attentie! Deze cache is "geblokkeerd, zichtbaar"! Er bevind zich geen behuizing op de aangegeven (of uitgerekende) coördinaten. Het is dan ook raadzaam om deze cache niet te gaan zoeken!
N 48° 05.355' E 013° 55.031' (WGS84)


andere coördinaatstelsel
Grootte: normaal
Status: geblokkeerd, zichtbaar
Verborgen op: 24. oktober 2004
Listed since: 16. oktober 2005
Laatste verandering: 30. juni 2011
Listing: https://opencaching.de/OC026C
Ook gepubliceerd op: geocaching.com

9 Gevonden
1 Niet gevonden
0 Opmerkingen
0 Volgers
0 Negeerders
121 Bekeken
2 Log pictures
Geokrety verleden


Beschrijving Deutsch · English (Engels)
The Cache is a blue plastic box and placed near the end of the "Almspitz".
It originally contained:
Stashnote (do not remove)
Logbook,Pencil (do not remove)
PS2/USB adapter
mini bike
france telefon card
"Leiner" lanyard
cable strap
TB Toosje
You can reach the cache with dry foot. No rubber boots necessary!

Gecodeerde hint

Decoderen
Vs lbh arrq n oevqtr gel: A sbhe rvtug qrterr mreb sbhe qbg avar rvtug mreb R bar guerr qrterr svir sbhe qbg rvtug bar svir
A|B|C|D|E|F|G|H|I|J|K|L|M
N|O|P|Q|R|S|T|U|V|W|X|Y|Z

Afbeeldingen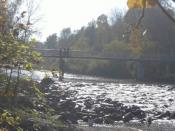 maybe a hint spoiler 01 spoiler 02 spoiler 03

Hulpmiddelen

Zoek caches in de omgeving: alle - zoekbaar - zelfde cache soort



Download als bestand: GPX - LOC - KML - OV2 - OVL - TXT - QR-Code

When downloading this file, you accept our terms of use and Data license.


Logs van Almspitz

9x

1x

0x


28. juni 2008 stephan_fs heeft de cache gevonden
Gefunden!
habe den Cache gefunden. war ein netter Ausflug mit meinen Kindern.

IN: Feuerzeug
OUT: kleiner Hund (plastikfigur)

20. februari 2008 zusserer heeft de cache gevonden
Hab das Auto fast in Sichtweite zum Cache geparkt - und bin dann noch eine gute halbe Stunde hingegangen

Schöner Spaziergang in der Au, an einem äusserst warmen Febertag - es frühlingt schon sehr!



02. februari 2008 wandersmann_OOE heeft de cache gevonden
Musste mir heute mal den Almspitz näher angucken.
Wirklich schöne Wanderung entlang der Alm und der Traun.
Danke für diesen wunderbaren Cache.
IN: Papier-Klammer
OUT: SKI-Haserl

lg wandersmann_OOE

26. januari 2008 yeolino heeft de cache gevonden
schnell gefunden, sehr schöner frühlingshafter spaziergang
TFTC

New coordinates: N 48° 05.355' E 013° 55.031', moved by 32 meters

17. januari 2007 Pazifik heeft de cache gevonden
Ein leider etwas trüber Tag und auch jede Menge Holzmuggels waren an der Arbeit
OUT: goldene Wäscheklammer
IN: Radio
TFTC
Pazifik

[Alle logs laten zien]