Attention! This Geocache is "Archived"! There is no physical container at the specified (or to be determined) coordinates. In the interest of the place it should not be necessarily to search!
N 53° 27.682' E 009° 49.898' (WGS84)


Convert coordinates
Size: micro
Status: Archived
Hidden on: 22 June 2005
Listed since: 19 October 2005
Last update: 25 June 2011
Listing: https://opencaching.de/OC0314
Also listed at: geocaching.com

24 Found
1 Not found
0 Notes
3 Watchers
0 Ignorers
32 Page visits
0 Log pictures
Geokrety history


Description Deutsch (German)
Parken: N 53'27.985 E 009'49.939
Du kannst vom Parkplatz auf guten Wegen zum Cache spazieren.
Da ich dazugelernt habe, braucht man die Wege nicht verlassen und durch die Heide stapfen. Auf dem Weg zum Cache und in seiner weiteren Umgebung gibt es viele Blaubeeren.

Der Cachebehälter ist etwas größer als die sonst übliche Filmdose.
Inhalt: Logzettel, Bleistift und ein paar unwesentliche Kleinigkeiten.



Pictures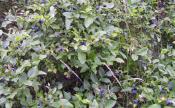 Blaubeeren in Cache-Nähe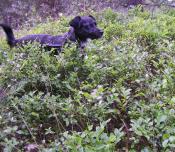 Merlin beim Naschen Spoiler

Utilities

This geocache is probably placed within a nature reserve! Please see here for further information.
Naturschutzgebiet Fischbeker Heide (Info)
This geocache is probably placed within the following protected areas (Info): FFH-Gebiet NSG Fischbeker Heide (Info)

Search geocaches nearby: all - searchable - same type



Download as file: GPX - LOC - KML - OV2 - OVL - TXT - QR-Code

When downloading this file, you accept our terms of use and Data license.


Log entries for Merlins Blaubeeren

24x

1x

0x


16 January 2009 thomas85 found the geocache
gemeinsam mit Maggi*TM nach ausgiebiger Suche doch noch gefunden. TFTC

20 September 2008 gecko17 found the geocache
Auf Tour Richtung, in und um Neu Wulmstorf konnte ich diesen Cache schnell finden. Bin fast drüber gestolpert.
Vielen Dank für den Cache.
Gruß gecko17
#1365 @1557


[This entry was edited by gecko17 on Sunday, September 21, 2008 at 10:42:43 AM.]

11 July 2008 Wk37 found the geocache
War heute nun noch einmal hier und dieses mal mit Schreibgerät.Als Anfänger staune ich immer wieder,was die Leutchen sich so einfallen lassen.Für diesen würde ich schon den Meistertitel vergeben.


01 May 2008 deichgraefin found the geocache
Klasse gemacht!
Mit vielen Leuten mußten wir schon eine Weile suchen, aber Chris hatte heute das glückliche Händchen.
TFTC!
Viele Grüße
deichgraefin

12 April 2008 xibalba01 found the geocache
Juchu!
Nach meiner Pleite im Oktober (siehe log bei gc.com) war ich heute noch einmal hier und habe wieder eine Portion Suchspass genossen...
FTL & vielen Dank für den Kleinen!


[Show all log entries]