Geng shang yi ceng lou
Ein Micro-Cache (Filmdose mit Logbuch) im "Hamburger Dialekt" an einem besonderen Ort mitten in Frankfurts Innenstadt.
by diro

Germany > Hessen > Frankfurt am Main, Kreisfreie Stadt
Attention! This Geocache is "Archived"! There is no physical container at the specified (or to be determined) coordinates. In the interest of the place it should not be necessarily to search!
N 50° 06.923' E 008° 40.500' (WGS84)


Convert coordinates
Size: micro
Status: Archived
Hidden on: 10 May 2005
Listed since: 20 October 2005
Last update: 30 June 2011
Listing: https://opencaching.de/OC0371
Also listed at: geocaching.com

31 Found
0 Not found
2 Notes
1 Watcher
0 Ignorers
32 Page visits
3 Log pictures
Geokrety history


Description Deutsch (German)
Der Name des Caches ist ein Zitat aus einem wunderschönen Gedicht ("Deng guan que lou") des chinesischen Dichters Wang Zhihuan (688-742, Tang-Dynastie). Er bedeutet soviel wie: wer noch tausend Meilen mit den Augen ausschöpfen will, "der möge noch ein Stockwerk höher steigen", was sehr gut zu dem paßt, was man an diesem Ort vielleicht denkt.
Unser GPS wagte diesen Schritt nach oben und hatte sogar WAAS-Empfang!
Der Cache ist rund um die Uhr erreichbar. Wenn man will, kann man einen drive-in draus machen, (gebührenpflichtige) Parkplätze sind meist genügend vorhanden.
Bemüht Euch um diskretes Loggen, es könnte auch unsichtbare Beobachter geben!





Additional hint

Decrypt
FCBVYRE! OVGGR AVPUG VZ YBT REJÄUARA!
Rvar tevafraqr Gbzngr mrvtg Qve qra Jrt
A|B|C|D|E|F|G|H|I|J|K|L|M
N|O|P|Q|R|S|T|U|V|W|X|Y|Z

Pictures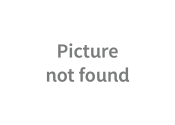 Das vollständige Gedicht

Utilities

Search geocaches nearby: all - searchable - same type



Download as file: GPX - LOC - KML - OV2 - OVL - TXT - QR-Code

When downloading this file, you accept our terms of use and Data license.


Log entries for Geng shang yi ceng lou

31x

0x

2x


[Show all log entries]