Gorges du Verdon
short walk to a nice place
door Cache-Catcher

Frankrijk > Provence-Alpes-Côte d'Azur > Var
Attentie! Deze cache is "Gearchiveerd"! Er bevind zich geen behuizing op de aangegeven (of uitgerekende) coördinaten. Het is dan ook raadzaam om deze cache niet te gaan zoeken!
N 43° 43.793' E 006° 23.363' (WGS84)


andere coördinaatstelsel
Grootte: klein
Status: Gearchiveerd
Verborgen op: 20. oktober 2005
Listed since: 20. oktober 2005
Laatste verandering: 06. oktober 2011
Listing: https://opencaching.de/OC03FA


3 Gevonden
0 Niet gevonden
0 Opmerkingen
1 Watcher
0 Negeerders
104 Bekeken
0 Log pictures
Geokrety verleden


Beschrijving English (Engels)



The Cache is located near the Bridge over the,unbelievable
nice Canyon " Gorges du Verdon".
The best Place to park your Car is at,
N 43 43.765 E006 23.291.
From here it is not very far to the Cache. ..about 2 minutes
in the Cache( Filmcontainer) you will find 4 black letters on yellow Ground.

These letters or Word , you have to send me by E-Mail to
... eddic@gmx.de
if you are right,i give the OK to log the Cache.

Cache at : N 43.793 E006 23.363

have Fun to find it, and try to hide it as you found it.

for another Language....eddic@gmx.de


La Promenade Courte à un Endroit agréable la Cache est trouvée près du Pont sur le, le Canyon agréable incroyable \ "les Gorges du Verdon \". Le meilleur Endroit pour garer votre Voiture est à, N 43 43.765 E006 23.291. D'ici ce n'est pas très loin à la Cache. .. environ 2 minutes dans la Cache (Filmcontainer) vous trouverez 4 lettres noires sur la Terre jaune. Ces lettres ou Mot, vous devez m'envoyer par l'E-mail à ... eddic@gmx.de si vous avez raison, je donne bien pour noter la Cache. Cache à : N 43.793 E006 23.363 s'amusent pour le trouver et essayer de le cacher comme vous l'avez trouvé.



Afbeeldingen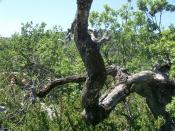 in this tree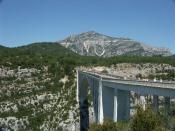 the bridge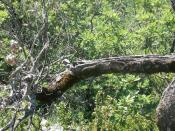 In this branch

Hulpmiddelen

Zoek caches in de omgeving: alle - zoekbaar - zelfde cache soort



Download als bestand: GPX - LOC - KML - OV2 - OVL - TXT - QR-Code

When downloading this file, you accept our terms of use and Data license.


Logs van Gorges du Verdon

3x

0x

0x


09. juni 2010 SammysHP heeft de cache gevonden
Auf unserer dreiwöchigen Urlaubstour auch diesen Cache gefunden. Vielen Dank für den Cache! [:)] Auf der Tour rund um den Canyon gut gefunden. Die Buchstaben habe ich leider nicht, nur ein Foto, aber das reicht ja auch [;)]

25. juli 2008 TeamTauschRausch heeft de cache gevonden
We searched a while at the given coordinates and found nothing, after that we looked for dry trees and found the cache immediately. But is was 15m away!
TeamTauschRausch enjoyed the search and view!

08. september 2005 pepenhund heeft de cache gevonden
Nice break on the way to our holidaylocation in Les-Salles-sur Verdon.
Often we take a short stop here during our motobike-tours through the Canyon.
Viele Grüße in die Römerstadt