Rokkestenen
Bei einem "Rokkesten" in der "Rutsker Højlyng". Das ist ein Thema-Cache mit dem Thema Steine-Bitte tauscht(kleine)Steine
by flurehcsif

Denmark
N 55° 12.808' E 014° 50.933' (WGS84)


Convert coordinates
Size: small
Status: Available
Hidden on: 04 August 2005
Listed since: 22 October 2005
Last update: 14 June 2011
Listing: https://opencaching.de/OC0506
Also listed at: geocaching.com

11 Found
0 Not found
0 Notes
3 Watchers
0 Ignorers
628 Page visits
0 Log pictures
Geokrety history


Cache lists
Caches in english

by Le Dompteur
Der Cache liegt in der "Rutsker Højlyng". Hier könnt Ihr wackelnde Steine aus der Eiszeit sehen, Blaubeeren finden und einen Spaziergang machen. Ein Radweg kreuzt das Gebiet, und wer mit dem Auto kommt, kann bei N55° 12.747' E014 51.023' parken.
Dieser Cache hat ein Thema - es geht um Steine. Die Regeln sind einfach:
- Bring einen (kleinen) Stein
- Nimm einen Stein mit
- Viel Spaß!
Bornholmer Geocacher haben sich freundlicherweise bereit erklärt, mir zu helfen, falls es Probleme mit dem Cache geben sollte. Viele Dank!

Additional hint

Decrypt
Hagre rvarz Onhz. Orqrpxg zvg rvarz Fgrva haq rgjnf Ubym.
A|B|C|D|E|F|G|H|I|J|K|L|M
N|O|P|Q|R|S|T|U|V|W|X|Y|Z

Pictures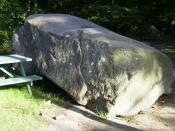 Kan du rokke den? Can you rock it? Kannst du den zum Wackeln bringen?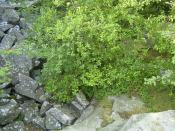 sten, stones, Steine

Utilities

Search geocaches nearby: all - searchable - same type



Download as file: GPX - LOC - KML - OV2 - OVL - TXT - QR-Code

When downloading this file, you accept our terms of use and Data license.


Log entries for Rokkestenen

11x

0x

0x


20 August 2017, 14:50 noiram found the geocache
Hurra Urlaub! Wir sind das 6. Mal auf Bornholm, aber das 1. Mal als Cacher. Heute ging es mit dem Bus in den Norden. Die Fahrräder waren mit im Gepäck. Nach der Besichtigung  der gewaltigen Burgruine genossen wir eine tolle Radtour von Hammershus nach Nexsø. So kamen wir auch hier vorbei. Mein Gatte wurde schnell fündig. Ich ging erst einmal vorbei immer auf das GPS schauend. Soll die Dose so dort liegen? Dann stimmt der Hint nicht. Stempelkäfer im Logbuch entdeckt. Unterwegs fanden wir einige Pilze. Oh, das ist ja der einzige OC-Cache auf unserer Trauminsel! Schön, dass wir ihn gefunden haben.
Danke & LG aus dem Ostharz

05 August 2017, 08:45 nordperd found the geocache
Gut gefunden. Stein war zu schwer, oder wir zu leicht. TFTC

11 August 2016 Teufelsucher found the geocache
Während unseres Urlaubes diesen Cache gefunden. Tolle Insel mit einer interessanten Geschichte. Tolle Stelle wenn man bedenkt daß die Steine aus der Eiszeit stammen. 



24 May 2016 AnFee found the geocache
Schade, kein reiner Steincache wie angegeben. ABER : ein super toller Ort. Danke dafür.

18 August 2013 1Corvus found the geocache
We looking today for some bronce-age settlements. This rokketsten we found on our way. Thankx for the box.

[Show all log entries]