Hersfelder Stadtwald Nr. 2
Fast ein Drive-by-Cache im Hersfelder Stadtwald ...
by smeagol

Germany > Hessen > Hersfeld-Rotenburg
Attention! This Geocache is "Archived"! There is no physical container at the specified (or to be determined) coordinates. In the interest of the place it should not be necessarily to search!
N 50° 53.359' E 009° 42.480' (WGS84)


Convert coordinates
Size: small
Status: Archived
Time required: 0:15 h Route: 0.25 km
Hidden on: 16 August 2005
Listed since: 12 November 2005
Last update: 13 June 2011
Listing: https://opencaching.de/OC0A95
Also listed at: geocaching.com

7 Found
0 Not found
2 Notes
1 Watcher
0 Ignorers
7 Page visits
0 Log pictures
Geokrety history


Description Deutsch (German) · English
Die Suche nach Heussis schönem Cache Hersfelder Stadtwald (GCP9WK) brachte mich auf die Idee, diese tolle Gegend hier oben gleich für einen weiteren Cache zu nutzen! Zwar handelt es sich bei der Nr. 2 im Bad Hersfelder Stadtwald nur um einen Beinahe-Drive-In, aber vom Cacheversteck aus hat man einen schönen Blick über Bad Hersfeld! Vielleicht ist dies ja der Beginn einer neuen kleinen Serie, an der sich einfach jeder mit einem schönen Cache im hiesigen Stadtwald beteiligen kann ...

Additional hint

Decrypt
A|B|C|D|E|F|G|H|I|J|K|L|M
N|O|P|Q|R|S|T|U|V|W|X|Y|Z

Pictures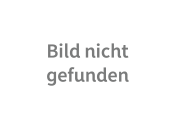 SPOILER!!!

Utilities

Search geocaches nearby: all - searchable - same type



Download as file: GPX - LOC - KML - OV2 - OVL - TXT


When downloading this file, you accept our terms of use and Data license.


Log entries for Hersfelder Stadtwald Nr. 2

7x

0x

2x


[Show all log entries]