Requiescat
Walk in the city - can be done also when the weather is bad
por alice

Alemania > Hessen > Marburg-Biedenkopf
¡Atención! Este geocache es "archivado"! No es un contenedor físico a las coordenadas especificadas (o los que tienen que determinar). ¡El interés del lugar no es necesariamente la búsqueda!
N 50° 48.307' E 008° 46.754' (WGS84)


Convertir coordenadas
Tamaño: pequeño
Estado: archivado
Ocultos en: 01. noviembre 2002
Publicado desde: 03. diciembre 2005
Última actualización: 09. agosto 2011
Listado: https://opencaching.de/OC10A8
También en la categoría de: geocaching.com

3 encuentran
0 no encontrado
1 Nota
0 Observado
2 Ignorado
14 Visitas
0 Los de imagenes
Historia Geokrety


Descripción Deutsch · English (Inglés)
During this multi caching you have to find 2 film canisters and one small Tupper box. The first film canister is hidden at the starting coordinates.
At one of the stages you will obtain a number (???) . This will be useful for the final cache; combine with "oak".

Important: have a look at the photo first!

Imagenes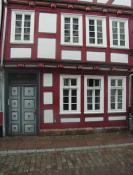 Was fehlt hier? What is missing here?

Utilidades

Buscar geocaches en las inmediaciones: todo - búsqueda - mismo tipo



Descargar como archivo: GPX - LOC - KML - OV2 - OVL - TXT - QR-Code

Al descargar este archivo, aceptas nuestros terminos de uso y Licencia de Datos.


Log de entrada por Requiescat

3x

0x

1x