Attention! This Geocache is "Locked, visible"! There is no physical container at the specified (or to be determined) coordinates. In the interest of the place it should not be necessarily to search!
N 52° 58.163' E 010° 13.757' (WGS84)


Convert coordinates
Size: small
Status: Locked, visible
Time required: 0:30 h Route: 12 km
Hidden on: 27 July 2011
Published on: 09 August 2014
Last update: 13 April 2016
Listing: https://opencaching.de/OC1122D
Also listed at: geocaching.com

8 Found
0 Not found
0 Notes
1 Maintenance log
0 Watchers
0 Ignorers
21 Page visits
0 Log pictures
Geokrety history


Description Deutsch (German)
Die Uhr im Wald 12 Mal Spaß beim Suchen und in der Mitte der Bonus Eine ca. 12 km lange Strecke, wenn Ihr Sie am Stück absolvieren wollt. Mit dem Fahrrad empfehle ich: Trekking oder Mountainbike Nutzt die Spoiler und die Hints Liebe Cacher, bitte nur bei Tageslicht suchen Nicht in der Dämmerung und nicht bei Dunkelheit. Alle Cache befinden sich unmittelbat an Wegen und sollen auch nur über die Wege besucht werden. Dies ist ein Jagdtrevier wie man an den Hochständen und Jägersesseln sehen kann. Wir sollten die Jagdtpächter und Förster nicht gegen uns aufbringen. Sonst ist es schnell vorbei mit dieser Runde. Mir sind jede Menge Pilzsucher begegnet und das sollte auch die Antwort auf eventuelle Fragen sein. Also verhaltet euch entsprechend im Wald. Alle Cache sind nicht schwer versteckt und man braucht kein Werkzeug um die Cache zu heben.Es muß auch nicht gegraben werden und Wurzelkratzen ist auch nicht angesagt. Schaut euch die Spoiler und Hints an und Ihr werdet fündig. Die Behälter sind etwas größer als Micros aber kleiner als Smalls, manche haben eine Umverpackung manche nicht Die übliche Warnung, achtet auf Muggels und versteckt alles wieder so wie Ihr es gefunden habt. Passt etwas nicht bitte E.-Mail an mich, ich kümmere mich umgehend drum. Ich wünsche allen Cachern viel Spass.

Additional hint

Decrypt
Yvaxf rva Wätrefgnaq erpugf hztrsnyyrare Onhz
Qre Pnpur yvrtg hagre rvarz hztrsnyyrarz Onhz, zvg Zbbf trgneag
A|B|C|D|E|F|G|H|I|J|K|L|M
N|O|P|Q|R|S|T|U|V|W|X|Y|Z

Pictures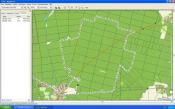 Spoiler Strecke

Utilities

Search geocaches nearby: all - searchable - same type



Download as file: GPX - LOC - KML - OV2 - OVL - TXT - QR-Code

When downloading this file, you accept our terms of use and Data license.


Log entries for 4 Uhr

8x

0x

0x

1x


[Show all log entries]