N 61° 37.358' E 010° 18.438' (WGS84)


Convertir coordenadas
Tamaño: micro
Estado: disponible
Tiempo requerido: 4:00 h Distancia del camino: 6 km
Ocultos en: 02. agosto 2003
Publicado desde: 13. diciembre 2005
Última actualización: 22. junio 2011
Listado: https://opencaching.de/OC11F3
También en la categoría de: geocaching.com

0 encuentran
0 no encontrado
0 Notas
0 Observado
0 Ignorado
100 Visitas
0 Los de imagenes
Historia Geokrety


Descripción Deutsch (Alemán)
Denne micro-cache kan du bare oppsøke til fots (2 timer), eller kanskje med sykkel(?). Den er skjult i en varde. Varden er pa stien fra Jammerdalsbu til Gråhøgdbu.

This micro-cache can only reached by walking(2 hours) or perhapes by bike. He is hidden in(side) an signpost of a few rocks. This signpost is on the way from Jammerdalsbu to Gråhøgdbu.

Und nun in Deutsch
Der Micro-Cache kann nur zu Fuß(2 Stunden) oder vielleicht mit dem Rad(würde ich nicht wagen...) erreicht werden. Er ist in einem Steinmännchen(Wegweiser aus aufeinander geschichteten Steinen) versteckt. Das Steinmännchen liegt auf dem Weg von der Jammerdalsbu zur Gråhøgdbu.

Danke an Christer und PPJ, die sich etwas um den Cache kümmern und so erst das Posten von Varde SB#9 ermöglicht haben!!!

Ayuda adicional

Descripción
fr ovyqrar / frr cvpgherf / fvrur Sbgbf
A|B|C|D|E|F|G|H|I|J|K|L|M
N|O|P|Q|R|S|T|U|V|W|X|Y|Z

Imagenes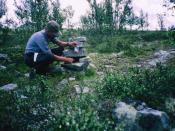 das Versteck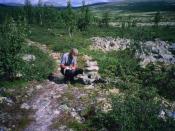 beim Verstecken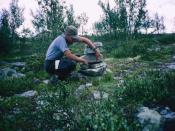 versteckt

Utilidades

Buscar geocaches en las inmediaciones: todo - búsqueda - mismo tipo



Descargar como archivo: GPX - LOC - KML - OV2 - OVL - TXT - QR-Code

Al descargar este archivo, aceptas nuestros terminos de uso y Licencia de Datos.


Log de entrada por Varde SB#9

0x

0x

0x