We are at the courtyard of Prague Castle. Here are often a lot of people waiting in a long queue.

Why do not we spend the long wait time waiting finding a virtual cache?

Well visible in the middle of the square you can see an imposing lantern. You will find an number at the base. The number is at the top of one of the four sides on the base. This number is the password to log the cache.
This is what you're looking for. Write down the number at the base for logging the geocache.

Happy Geocaching!


Gecodeerde hint

Decoderen
cnffjbeq sbe ybttvat gur pnpur unf 6 qvtvgf#
urfyb ceb cřvuyášraí ilebiaáinpí cnzěť zá 6 čífyvp.
Qnf Cnffjbeg orfgrug nhf 6 Mvssrea.
A|B|C|D|E|F|G|H|I|J|K|L|M
N|O|P|Q|R|S|T|U|V|W|X|Y|Z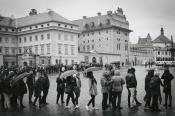 we're waiting for audience / wir warten auf den Einlass ...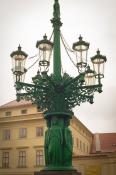 this is what you're locking for log proof / das gesuchte Objekt

Zoek caches in de omgeving: alle - zoekbaar - zelfde cache soort



Download als bestand: GPX - LOC - KML - OV2 - OVL - TXT - QR-Code

When downloading this file, you accept our terms of use and Data license.