Descripción Deutsch (Alemán)
Johann Strauss Webcam im Wiener Stadtpark
Stelle dich vor Johann Strauss und warte darauf das die Webcam ein Bild von dir macht.
Dies geschieht automatisch alle 10 Minuten.
Mache einen Screenshot von dem Bild mit dir davon und hänge es deinem Log an.
Du solltest auf dem Bild eindeutig als Cacher zu erkennen sein. (Zettel mit Name oder GC-Logo, Geocaching T-Shirt usw.)
Achtung: zeitweise ist dieser Platz sehr vermuggelt.
Prinzipiell kannst du diesen Webcamcache 24h besuchen.  Ab ca. Mitternacht ist die Beleuchtung des Denkmales deaktiviert - und die Webcamfotos sind leider nicht mehr zu gebrauchen. Diese Bilder werden NICHT akzeptiert!
Rufe dazu den  Link zur Webcam auf und refreshe deinen Browser selbst regelmäßig ->
---
Stand in front of Johann Strauss and wait for the webcam to take a picture of you.
This happens automatically every 10 minutes.
Take a screenshot of the picture with you and attach it to your log.
You should be clearly recognizable as a cacher on the picture. (Label with name or GC logo, geocaching T-shirt, etc.)
Attention: at most times this place is very muggled.
In principle, you can visit this webcam cache 24h.
From about midnight, the lighting of the monument is disabled - and the webcam photos are unfortunately no longer useful.
These pictures are NOT accepted!
Go to the link to the webcam and refresh your browser regularly ->
---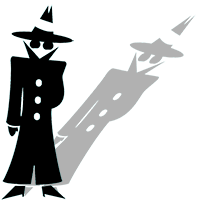 Mostrar recomendaciones de los usuarios que recomiendan este geocaché: all


Buscar geocaches en las inmediaciones: todo - búsqueda - mismo tipo



Descargar como archivo: GPX - LOC - KML - OV2 - OVL - TXT - QR-Code

Al descargar este archivo, aceptas nuestros terminos de uso y Licencia de Datos.