Beschreibung Deutsch · English
The People's Church of the Faroe Islands
The lutheran protestant church of the Faroe Islands (Fólkakirkjan) is the smallest and one of the youngest state churches of the world. It was separated from the danish church in the year 2007 and taken over by the state authorities of the Faroe Islands. Nowadays about 40.000 people are member of the Faroese Church, that's about 80% of all inhabitants of the islands. Bibles in faroese language are available since 1937 (New Testament) and 1961 (complete editions).
Read more at Wikipedia (in english). The official homepage of the church is in faroese language.

The cathedral of Tórshavn

Actually, its original name is simply Havnar kirkja - harbour church. It became a cathedral (i.e. seat of a bishop) in 1990, when the Faroe Islands became an own diocese with an own bishop. Built in 1788 outside of the then still tiny town, it's now the second oldest preserved church of the Faroe Islands. Its current shape mostly originates from the rebuilding in 1865, smaller changes have been applied later. The bell is a special kind of recycling: It's a ship's bell from a danish ship that sunk between the Faroe Islands in 1707.
The inside of the church can only be visited during some rather narrow times in summer.

Read more at Wikipedia (in english), Opening hours at visittorshavn.fo.
Your task:

To log this virtual cache, visit the listing coordinates in the churchyard and find the password.
At the listing coordinates, in the remains of the old cemetary, there's an old gravestone which looks like stone on a first sight, but is actually made from painted wood. The photo shows the backside. Find out who has been buried here and enter the name in the appropriate field in the logging form. Use exactly the same spelling as on the stone, which is: Two words and all in UPPERCASE.
In case there is a problem with the password or you simply forgot or lost it, please log a "note" (you don't need the password for this). If you can make it plausible, e.g. by photos, that you have been there, I'll send you the password.

Photos of the church and the surroundings are welcome.

Getting there: It's only a few minutes walk from the pier of the Norröna and the cruise ships as well as the terminus of the airport bus. I don't believe many people reach Tórshavn on another route ;)
P.S.: You need to have been there in April 2018 or later.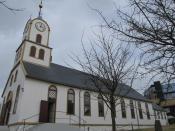 Hafnar kirkjan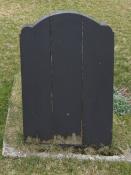 Spoiler - Password on the backside of this "stone" | Passwort auf der Rückseite dieses "Steins"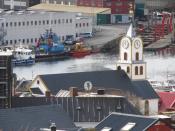 Seen from Kongaminnid memorial | Vom Denkmal Kongaminnid aus gesehen

Suche Caches im Umkreis: alle - suchbare - gleiche Cacheart



Download als Datei: GPX - LOC - KML - OV2 - OVL - TXT - QR-Code

Mit dem Herunterladen dieser Datei akzeptierst du unsere Nutzungsbedingungen und Datenlizenz.