N 47° 54.458' E 012° 54.801' (WGS84)


Convert coordinates
Size: micro
Status: Available
Time required: 0:15 h Route: 0.01 km
Hidden on: 16 May 2018
Published on: 15 August 2018
Last update: 25 December 2019
Listing: https://opencaching.de/OC14811


1 Found
1 Not found
0 Notes
2 Maintenance logs
4 Watchers
0 Ignorers
51 Page visits
1 Log picture
Geokrety history

Dangers


Route

Waypoints

Time

Listing


Description Deutsch (German)
Der nach der Gletscherschmelze entstandene Abtsdorfer See ist nicht nur der wärmste Badesee im Berchtesgadener Land, sondern er ist auch im idyllischen Haarmoos gelegen – und damit im größten Wiesenbrütergebiet Oberbayerns: Bekassine, Wachtelkönig, Kiebitz, der große Brachvogel und viele andere seltene Vogelarten sind hier, im 2004 errichteten Fauna-Flora-Habitat-Gebiet, neben vielen seltenen Pflanzenarten (darunter der Trollblume, Moosbeere und Fieberklee) dahoam. Wer mehr darüber wissen möchte, kann sich in der Infohütte am Fischerhölzl weiterbilden und die Gesänge der verschiedenen Vogelarten anhören.
Erholungswütige können den See wandernd oder radelnd auf dem größtenteils asphaltierten Rundweg umrunden oder an Liegewiese und Spielplatz die Sonne genießen und ins Wasser springen. Direkt an den See kann man leider nur noch an wenigen Stellen.

Der Cache befindet sich etwas abseits vom offiziellen Badeplatz, in Parkplatz- und Seenähe in einem großen Baumstumpf (s. Spoilerbild).

Viel Spaß!

Additional hint

Decrypt
Tebßre Onhzfghzcs, Fcbvyreovyq
A|B|C|D|E|F|G|H|I|J|K|L|M
N|O|P|Q|R|S|T|U|V|W|X|Y|Z

Pictures Spoiler
Seeblick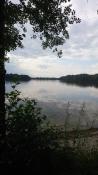 Seeblick2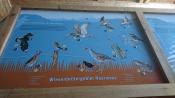 Infohäuschen

Utilities
This geocache is probably placed within the following protected areas (Info): Landschaftsschutzgebiet Schutz des Abtsdorfer Sees und der ihn umgebenden Landschaft (Info)

Search geocaches nearby: all - searchable - same type



Download as file: GPX - LOC - KML - OV2 - OVL - TXT - QR-Code

When downloading this file, you accept our terms of use and Data license.


Log entries for Abtsdorfer See

1x

1x

0x

2x



05 July 2020 SueHo found the geocache
Wir haben ihn gefunden 😃. Schön gemacht, wirklich. Leider hatte ich keinen Stift dabei (so ist das mit den Neulingen), aber bei nächster Gelegenheit wird nachgetragen. 

25 December 2019 TeamMB has maintained the cache
Da ist er auch! ;)

Alles fit! Fröhliche Weihnachten! :)

25 December 2019 TeamMB has disabled the cache
Mia schaugn a moi noch, ob er no do is. Fröhliche Weihnachten :)

24 December 2019, 16:20 nrohcs did not find the geoacache
hier hatte ich leider kein glück :-(
Pictures for this log entry:
da sollte er sein