N 53° 21.534' E 012° 34.817' (WGS84)


Convert coordinates
Size: small
Status: Available
Time required: 0:15 h
Hidden on: 29 September 2018
Published on: 01 October 2018
Last update: 20 March 2019
Listing: https://opencaching.de/OC14C5D


3 Found
0 Not found
0 Notes
0 Watchers
0 Ignorers
29 Page visits
0 Log pictures
Geokrety history

Infrastructure


Route

Waypoints

Time

Seasonal

Listing


Description Deutsch (German)
Hier gibt es Informationen über die Nutzung von Bio-Energie im ländlichen Raum, über das aus Bioenergie gespeiste Fernwärmenetz der Gemeinde Bollewick, über Veranstaltungen im Ort und dies und das. Außerdem kann man hier leckeres kaufen, muss man aber nicht. Zum Finden des cache ist es nicht notwendig. Im hinteren Teil des Gebäudes befindet sich Pumpen und Steuerungstechnik für das Fernwärmenetz.

Der Ort ist Privatbesitz, jedoch öffentlich zugänglich. Bitte nichts demontieren oder abschrauben. Den Behälter wieder fest verschließen und alles so hinterlassen, wie vorgefunden.
Muggelgefahr: mäßig

Pictures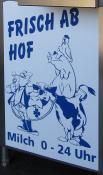 Null bis Vierundzwanzig Uhr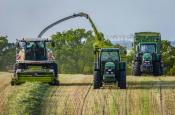 Rohstoffe
Milcherzeugung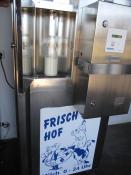 Tankstelle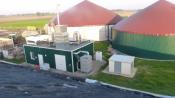 Kraftwerk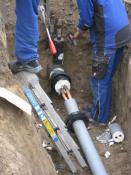 Fernwärme

Utilities

Search geocaches nearby: all - searchable - same type



Download as file: GPX - LOC - KML - OV2 - OVL - TXT - QR-Code

When downloading this file, you accept our terms of use and Data license.


Log entries for Milch24

3x

0x

0x


19 October 2019 Beegees67 found the geocache
Bei der heutigen Morgentour den Cache *Milch24* gut gefunden.
Gruß von RuhrPott Tor zum Münsterland,
Beegees67

09 January 2019, 17:57 Zippojaner found the geocache
Da noch nach der Arbeit ein Haufen Zeit war und ich keine Lust hatte auf meinem Zimmer im Hotel zu versauern, ging es trotz Sauwetter doch noch mal auf Dosen Suche. Das Ergebnis war, daß mein Reiseproviant um zwei Teile erweitert wurde. Danke an Bolle! ( kleiner Tipp: die zwei in Bollewick evtl auch bei Geocaching. Com reinstellen. Dann kommen auch mehr Besucher! Waren ja alles haltbare Sachen für Zweitfinder!😏😉)


01 October 2018 Henne&Jan found the geocache
Heute Morgen auf dem Weg zur Arbeit müsste ich hier anhalten und könnte tatsächlich noch die Erstfinder-Urkunde einstecken. Danke! Da ich den Ort gut kenne, war der Cache schnell entdeckt.