Cachelisten
Webcams on Ireland

von GEO-TOURS
Wegpunkte


Zeitlich

Saisonbedingt


Listing

See Galway (/ˈɡɔːlweɪ/; Irish: Gaillimh) from our perspective. Whether you are going to visit Ireland and looking at our cameras to view our beautiful streets, or you just want to simply check out our weather, our cameras will tell you all you need to know.
One Camera is facing down Shop Street and the other is facing towards the Latin Quatre. Galway City is always buzzing with excitment.
In the winter, our beautiful Christmas lights and busy streets will lift your spirits.
In the summer, the city buskers come out to shop street and there is a great feeling in the air.
Everyday brings something different on the main street of Galway. Never miss those moments again with our live webcams. 
visit: Website · Cam1 · Cam2 · Port
Flash is required for the cam. Some mobile Bowser support Flash, such as: Puffin Web Browser. 

---
Go to the above coordinates.
You will be in front of a webcam that takes a picture every few seconds.
Now you need someone to save the picture of yourself taken by the webcam or save it as a screenshot on your smartphone.
To log this cache, you have to post this picture.
The picture should allow to identify you as a geocacher.
How you do that is up to you:
holding up an umbrella, banners, warning vests, balloons, headlights, or cheering into the camera... all the purpose is welcome!

---
On this live streaming webcam you get a perspective of Shop Street, in Galway City, Ireland. As the name suggests, this is the hub of the city's shopping area. Once here, you will find not only shops and pubs, but Galway City Latin Quarter, which starts at High Street and seems to host one big party. Lynch's Castle and Eyre Square are just up the road on the left, and to the right, down High Street, is the beautiful river Corrib that flows into Galway Bay just 200 metres away. The population of Galway city is around 78,000, making it Ireland's fourth largest city, which will be the European Capital of Culture in 2020. Galway is known as Ireland's festival capital, hosting numerous events throughout the year, including the Galway races, Ireland's biggest Racehorse meeting over 7 days every summer.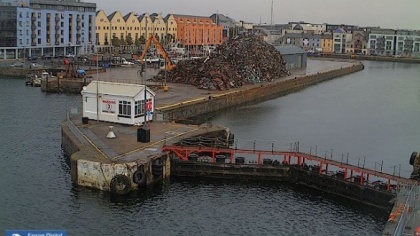 Verschlüsselter Hinweis

Entschlüsseln
Vs gur jropnz vf bssyvar, cyrnfr gnxr n cubgb bs lbhefrys be lbhe TCF/fznegcubar, fubjvat gur jropnz va gur onpxtebhaq.
A|B|C|D|E|F|G|H|I|J|K|L|M
N|O|P|Q|R|S|T|U|V|W|X|Y|Z
Galway City WebCam
Harbour Galway (webcam)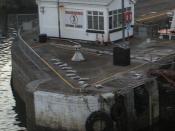 Harbour Galway (webcam zoom)

Suche Caches im Umkreis: alle - suchbare - gleiche Cacheart



Download als Datei: GPX - LOC - KML - OV2 - OVL - TXT - QR-Code

Mit dem Herunterladen dieser Datei akzeptierst du unsere Nutzungsbedingungen und Datenlizenz.