Descripción English (Inglés)
Ben Nevis is the highest mountain in the whole of the U.K.
However, to claim this cache you do not need to go to the top.
Visit published coords.
load
http://aboutfortwilliam.com/webcams/ben-nevis-and-fort-william
,
capture yourself in the webcam image and upload image to your log.
Example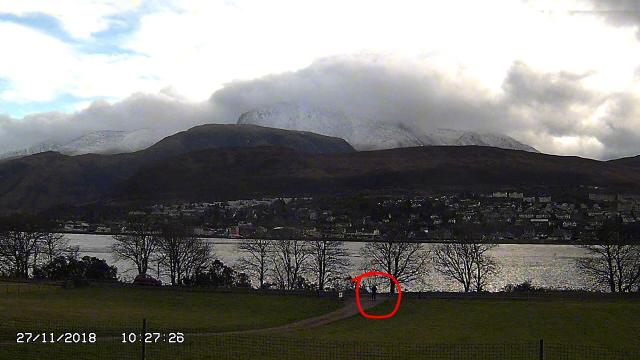 Notes.
stand in centre of gateway not in road.
taking a selfie on your phone and uploading it doesn't count
attempt only in daylight or you won't be visible in photo

Buscar geocaches en las inmediaciones: todo - búsqueda - mismo tipo



Descargar como archivo: GPX - LOC - KML - OV2 - OVL - TXT - QR-Code

Al descargar este archivo, aceptas nuestros terminos de uso y Licencia de Datos.