Descripción Deutsch · English (Inglés)
Mountain station Alpe di Siusi
A virtual cache at the mountain station of the lift.
If you leave the gondola, you will find on the right side of the wall a small blue box with a information board behind glas. The company "Redaelli" tells you some technical details about the two cables of the gondola lift. There is also a short piece of cable shown under the board.Thats like the blue box looks like, you are looking for: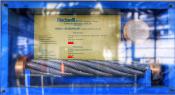 To log the geocache, add the weight of the two cables you can read from the information board in the blue box. The result of your calculation is the password for logging, without weight unit.

Ayuda adicional

Descripción
Ybtcnffjbeq = Nqq gur jrvtug bs gur gjb pnoyrf, jvgubhg jrvtug havg.
A|B|C|D|E|F|G|H|I|J|K|L|M
N|O|P|Q|R|S|T|U|V|W|X|Y|Z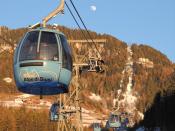 Seiser Alm Bahn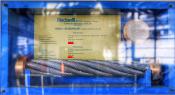 Gesuchte Informationstafel Spoilerbild

Mostrar recomendaciones de los usuarios que recomiendan este geocaché: all


Buscar geocaches en las inmediaciones: todo - búsqueda - mismo tipo



Descargar como archivo: GPX - LOC - KML - OV2 - OVL - TXT - QR-Code

Al descargar este archivo, aceptas nuestros terminos de uso y Licencia de Datos.