Auf dem Charlottenpfad
Weg zum Altensteiner Schloß
by CrazyHorse65

Germany > Thüringen > Wartburgkreis
Attention! This Geocache is "Archived"! There is no physical container at the specified (or to be determined) coordinates. In the interest of the place it should not be necessarily to search!
N 50° 49.819' E 010° 20.809' (WGS84)


Convert coordinates
Size: micro
Status: Archived
Time required: 1:00 h Route: 2.0 km
Hidden on: 19 October 2019
Published on: 19 October 2019
Last update: 10 April 2020
Listing: https://opencaching.de/OC15B9F


0 Found
0 Not found
0 Notes
1 Maintenance log
1 Watcher
0 Ignorers
15 Page visits
0 Log pictures
Geokrety history

Infrastructure


Route

Time

Seasonal

Listing


Description Deutsch (German)
Charlottenpfad liegt in Bad Liebenstein (Thüringen).
Schloss Altenstein
Schloss Altenstein wurde 1736 als ein Wohnschloss der Meininger Herzöge erbaut und nach 1800 als Sommerresidenz erweitert. Das Schloss befindet sich in einem weitläufigen Parkgelände, dem Altensteiner Park, und bildet mit den Nebengebäuden den Stadtteil Altenstein des Kurortes Bad Liebenstein im Wartburgkreis in Thüringen. Der Nachbarort Steinbach liegt etwa einen Kilometer östlich und die historische Ortslage von Schweina 1,2 Kilometer südlich vom Schloss; zum Stadtzentrum von Bad Liebenstein sind es etwa 2 Kilometer.

Additional hint

Decrypt
Va qra Sryf trzrvfryg. Xöecreteößr üore 1,60 z iba Ibegrvy 😉
A|B|C|D|E|F|G|H|I|J|K|L|M
N|O|P|Q|R|S|T|U|V|W|X|Y|Z

Pictures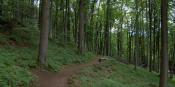 Charlottenpfad
Wegweiser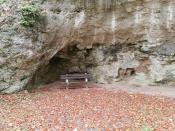 Rast

Utilities
This geocache is probably placed within the following protected areas (Info): Landschaftsschutzgebiet Thüringer Wald (Info), Naturpark Thüringer Wald (Info)

Search geocaches nearby: all - searchable - same type



Download as file: GPX - LOC - KML - OV2 - OVL - TXT - QR-Code

When downloading this file, you accept our terms of use and Data license.


Log entries for Auf dem Charlottenpfad

0x

0x

0x

1x