Attention! This Geocache is "Archived"! There is no physical container at the specified (or to be determined) coordinates. In the interest of the place it should not be necessarily to search!
N 53° 28.900' E 014° 31.900' (WGS84)


Convert coordinates
Size: micro
Status: Archived
Time required: 0:06 h Route: 0.2 km
Hidden on: 13 April 2006
Listed since: 23 April 2006
Last update: 25 June 2012
Listing: https://opencaching.de/OC1CA0
Also listed at: geocaching.com

6 Found
0 Not found
2 Notes
2 Watchers
1 Ignorers
419 Page visits
0 Log pictures
Geokrety history


Description Deutsch (German)
Aufgrund einiger Nachfragen zu ZS/4

Wer die Übersetzung der verschlüsselten Hinweise von ZS/4 (GCV3TG) lesen möchte,
findet diese im Micro. Wir haben von unserer Rohübersetzung den Teil genommen,
der uns beim Heben des Caches geholfen hat.
Den Hinweis bitte im Micro belassen.
Einen Parkplatz mit extra Hundespielplatz findest Du bei
N53°28.147 E014°31.343.
Der Micro liegt auf dem Weg zu ZS/4.
Der Empfang war beim Verstecken zum Heulen, daher Extra-Spoiler Bilder;
wer sucht schon gerne einen Micro im Wald?


Additional hint

Decrypt
A|B|C|D|E|F|G|H|I|J|K|L|M
N|O|P|Q|R|S|T|U|V|W|X|Y|Z

Pictures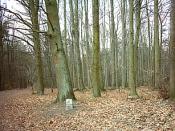 Einer dieser Bäume
Spoiler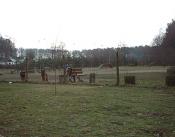 Hundeplatz

Utilities

Search geocaches nearby: all - searchable - same type



Download as file: GPX - LOC - KML - OV2 - OVL - TXT - QR-Code

When downloading this file, you accept our terms of use and Data license.


Log entries for Translation Cache Stettin ZS/4

6x

0x

2x


[Show all log entries]