Attention! This Geocache is "Archived"! There is no physical container at the specified (or to be determined) coordinates. In the interest of the place it should not be necessarily to search!
N 50° 33.904' E 007° 16.530' (WGS84)


Convert coordinates
Size: no container
Status: Archived
Hidden on: 25 August 2002
Listed since: 29 May 2006
Last update: 15 March 2020
Listing: https://opencaching.de/OC1F07
Also listed at: geocaching.com

790 Found
0 Not found
4 Notes
2 Maintenance logs
4 Watchers
1 Ignorers
1015 Page visits
9 Log pictures
Geokrety history
14 Recommendations

Listing


Description Deutsch (German)
Die Koordinaten geben einen Punkt an wo der bewegliche Cache häufig vorbei kommt.
Wenn man diesen Punkt erreichen will sollte man dafür ein bestimmtes Hilfsmittel benutzen. Schau dich etwas um und Du wirst es bald erblicken was ich meine und sehen das es sich bewegt. Das Hilfsmittel kann täglich benutzt werden aber nicht rund um die Uhr sondern nur zu bestimmten Zeiten. Die Benutzung ist kostenpflichtig und die Höhe der Gebühr hängt von der Art der Benutzung ab. Achtung, zu bestimmten Zeiten wird das Hilfsmittel von vielen benutzt, es kann dann zu Wartezeiten kommen bis Du es benutzen kannst.

Aufgabe ist es herauszufinden welches Hilfsmittel ich meine und wozu man es benutzt. An dem Hilfsmittel sind Schilder angebracht welche ganz hilfreich sein können. ( siehe Bild1)

Um diesen Cache zu loggen musst Du folgende Fragen beantworten:

1. Um welches Hilfsmittel handelt es sich und wozu wird es benutzt?
2. Wie lautet das Baujahr des Hilfsmittels?
3. Wieviel Personen maximal dürfen das Hilfsmittel gleichzeitig benutzen?


Teile mir per E-Mail die Antworten mit.

E-Mail an Malamute

Schreibe NICHT die Antworten hier in deinen Log sondern nur in die E-Mail an mich!
Erst wenn Du eine Rückantwort von mir bekommen hast darfst Du diesen Cache loggen.

Viel Spaß!



Click To Rate This Cache

Additional hint

Decrypt
Jnffre ung xrvar Onyxra, nore rf tvog wn nhpu abpu naqrer Uvysfzvggry.
A|B|C|D|E|F|G|H|I|J|K|L|M
N|O|P|Q|R|S|T|U|V|W|X|Y|Z

Pictures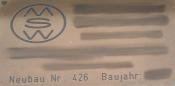 Bild1

Utilities
This geocache is probably placed within the following protected areas (Info): Naturpark Rhein-Westerwald (Info)

Show cache recommendations from users that recommended this geocache: all


Search geocaches nearby: all - searchable - same type



Download as file: GPX - LOC - KML - OV2 - OVL - TXT - QR-Code

When downloading this file, you accept our terms of use and Data license.


Log entries for Beweglicher Cache

790x

0x

4x

2x


[Show all log entries]