Attention! This Geocache is "Archived"! There is no physical container at the specified (or to be determined) coordinates. In the interest of the place it should not be necessarily to search!
N 50° 29.222' E 006° 39.826' (WGS84)


Convert coordinates
Size: large
Status: Archived
Hidden on: 27 April 2008
Listed since: 28 April 2008
Last update: 07 November 2019
Listing: https://opencaching.de/OC58F4


22 Found
0 Not found
2 Notes
1 Maintenance log
4 Watchers
0 Ignorers
345 Page visits
3 Log pictures
Geokrety history


Description Deutsch (German)
Die Pilgerdusche liegt im Genfbachtal in der Nähe der Ahekapelle. An der Ahekapelle befindet sich seit 2005-Weltjugendtag ein aus Holz gefertigter Außenaltar. Er wurde anlässlich des Papstbesuches von einer Jugendgruppe aus Paris errichtet. Unter dem Altar liegt ein Pilgerbuch. Die Ahekapelle steht direkt am Jakobsweg der von Bonn bis Schengen verläuft. 200m vor der Ahekapelle steht die Pilgerdusche die bei Bedarf vor dem Besuch der Kapelle eine reinigende Wirkung haben kann.


Da der Cache schon nach kurzer Zeit entwendet wurde liegt die Cachedose einige Meter den Berg hoch am Wassertank vorbei. Zusätzlich gibt es jetzt noch zwei Fotohints. Lissy-2000 hat die reinigende Wirkung der Pilgerdusche getestet.

Pictures
Pilgerdusche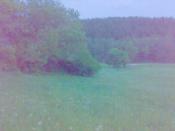 hint-1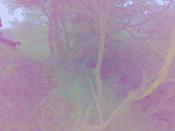 hint-2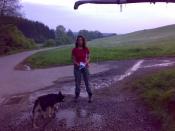 Pilgerin-1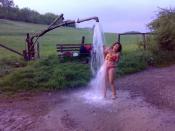 Pilgerin-2

Utilities
This geocache is probably placed within the following protected areas (Info): Landschaftsschutzgebiet LSG-Nettersheim-Tondorf_ Bodendenkmaeler 31 (Info), Naturpark Hohes Venn (Nordeifel) (Info)

Search geocaches nearby: all - searchable - same type



Download as file: GPX - LOC - KML - OV2 - OVL - TXT - QR-Code

When downloading this file, you accept our terms of use and Data license.


Log entries for Pilgerdusche

22x

0x

2x

1x


[Show all log entries]