Attention! This Geocache is "Archived"! There is no physical container at the specified (or to be determined) coordinates. In the interest of the place it should not be necessarily to search!
N 50° 52.651' E 010° 20.786' (WGS84)


Convert coordinates
Size: normal
Status: Archived
Time required: 2:00 h Route: 3.5 km
Hidden on: 23 November 2008
Listed since: 01 November 2008
Last update: 22 July 2012
Listing: https://opencaching.de/OC6CF9
Also listed at: geocaching.com

6 Found
0 Not found
1 Note
1 Watcher
0 Ignorers
113 Page visits
2 Log pictures
Geokrety history


Description Deutsch (German)
Auerhahn ist ein Cache direkt am Rennsteig.Wegstrecke hin 3,5km. Es gibt zwei mögliche Wege,Wegstrecke ist fast identisch. Ich empfehle jedoch von hier aus zu Starten N50°51.528 E010°23.017 Die Strecke ist deutlich interessanter.
Das Versteck befindet sich an einer Wiese mit schönen

Additional hint

Decrypt
Onhzjhemry gvrs hagre Ynho
A|B|C|D|E|F|G|H|I|J|K|L|M
N|O|P|Q|R|S|T|U|V|W|X|Y|Z

Pictures dort...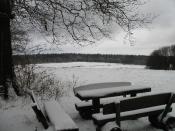 Aussicht

Utilities
This geocache is probably placed within the following protected areas (Info): FFH-Gebiet Schweinaer Grund - Zechsteingürtel um Bad Liebenstein (Info), Landschaftsschutzgebiet Thüringer Wald (Info), Naturpark Thüringer Wald (Info)

Search geocaches nearby: all - searchable - same type



Download as file: GPX - LOC - KML - OV2 - OVL - TXT - QR-Code

When downloading this file, you accept our terms of use and Data license.


Log entries for Triniusrast/Rennsteig

6x

0x

1x


22 July 2012 mic@ wrote a note
Bitte bei Statusänderungen die bei geocaching.com durchgeführt werden, auch immer hier den Status ändern. Analog zu GC setze ich den Status für diesen Cache jetzt auch auf "Archiviert".
mic@ (OC-Support)

08 June 2012 ead found the geocache
Mit apfelsine auf der heutigen Fahrradtour gesucht und gut gefunden.
Danke fürs Zeigen und Verstecken!

24 October 2010 Slow found the geocache
Bei meiner Wanderung auf dem Rennsteig auch an der Triniusrast vorbei gekommen.
Dort nur eine kleine Pause eingelegt da das Wetter nicht besonders heute war. Danach
gings an die Suche des neuen Verstecks bei den Koordinaten. Wo der Cache schnell
gefunden wurde. Danke
Pictures for this log entry:
Triniusrast

Unterwegs gesehen Ruhlaer Häuschen


22 August 2009 nemalot found the geocache
08.45 Uhr
Cache schnell gefunden. Schönes Fleckchen hier!
TFTC sagt nemalot

[Show all log entries]