Descripción Deutsch · English (Inglés)
English
The Wuhlewächter or Wuhletalwächter is a artificial 6 sided and 17 meters tall climbing tower near the creek Wuhle. The Wuhle valley is a nature reserve in the north east of Marzahn-Hellersdorf.
The tower can be used by everyone with climbing equipment.
Prefix
Lookup
Name
Coordinate
PA
PA
Parkplatz (Parking Area)
N 52° 33.907 E 013° 34.867
Note:

Ayuda adicional

Descripción
A|B|C|D|E|F|G|H|I|J|K|L|M
N|O|P|Q|R|S|T|U|V|W|X|Y|Z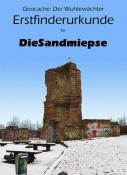 Erstfinderurkunde für DieSandmiepse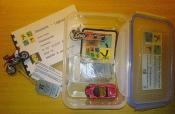 Erstinhalt

Buscar geocaches en las inmediaciones: todo - búsqueda - mismo tipo



Descargar como archivo: GPX - LOC - KML - OV2 - OVL - TXT - QR-Code

Al descargar este archivo, aceptas nuestros terminos de uso y Licencia de Datos.