N 50° 51.818' E 010° 25.161' (WGS84)


Convert coordinates
Size: small
Status: Available
Time required: 1:30 h Route: 1.0 km
Hidden on: 04 April 2009
Listed since: 04 April 2009
Last update: 17 June 2011
Listing: https://opencaching.de/OC7D70
Also listed at: geocaching.com

9 Found
0 Not found
0 Notes
2 Watchers
0 Ignorers
684 Page visits
1 Log picture
Geokrety history
4 Recommendations

Infrastructure

Route

Waypoints

Time

Seasonal

Tools needed


Description Deutsch (German)
Die Winkelgasse ist eigentlich ein Multicache, denn Ihr müsst bei den oben angegebenen Koordinaten ca. 10 Meter senkrecht in den Boden versinken....
Viel Spaß beim finden...

Additional hint

Decrypt
A|B|C|D|E|F|G|H|I|J|K|L|M
N|O|P|Q|R|S|T|U|V|W|X|Y|Z

Pictures Spoiler - nur noch 10 Meter...
Bis hier gibt es Wege.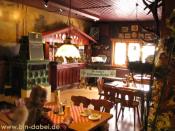 Am möglichen Parkplatz

Utilities
This geocache is probably placed within the following protected areas (Info): FFH-Gebiet Thüringer Wald von Ruhla bis Großer Inselsberg (Info), Landschaftsschutzgebiet Thüringer Wald (Info), Naturpark Thüringer Wald (Info), Vogelschutzgebiet Thüringer Wald zwischen Ruhla und Großer Inselsberg (Info)

Show cache recommendations from users that recommended this geocache: all


Search geocaches nearby: all - searchable - same type



Download as file: GPX - LOC - KML - OV2 - OVL - TXT - QR-Code

When downloading this file, you accept our terms of use and Data license.


Log entries for Winkelgasse

9x

0x

0x



27 March 2010 Slow found the geocache
Von unten kommend den Hang hoch gearbeitet und das Versteck gut gefunden. Die Location passt ja prima dazu.

TFTH
In: Slow-Münze Out: -
Pictures for this log entry:
Winkelgasse



08 November 2009 snowwee found the geocache
Nach einer schönen Querfeldeintour war das der spektakuläre Höhepunkt. Auf dem Heimweg haben wir noch eine ganze Gruppe Hirschkühe gesehen.
In: Stahlkugel Out: Glaskugel
Tausend Dank für dieses tolles Doserl!!!

18 October 2009 Team JoRa found the geocache
Nach einer super Hangwanderung gut gefunden, und das Abendbrot war auch noch dabei (Pilze)

Danke fürs Herführen
Team JoRa


08 June 2009 nemalot found the geocache
08.06.09 14.00 Uhr
Dies war bisher der schwierigste aber auch schönste Cache den ich gefunden habe.
Wie kommt man nur auf so super Verstecke???!!!
Out: Ente
In: GTI-Anhänger
TFTC sagt: nemalot

[Show all log entries]