Beschrijving Deutsch · English (Engels)
!!! ATTENTION !!! Cache hiding place has changed, please check the hints !!!
This Cache is dedicated to Ewald Kluge.

Ewald Kluge was born on the 19th of January 1909 in Lausa - a part of Weixdorf - and was a German Motorcycle-Race-Driver, whose biggest achievement was the win of the Tourist Trophy in 1938, and he died on the 19th of August 1964 in Ingolstadt on cancer.
He was married and had one son and one daughter.

Some of his achievements:
* 1936 – 250-cm³-Vice-European Champion with DKW
* 1936 – German 250-cm³-Master with DKW
* 1937 – German 250-cm³-Master with DKW
* 1938 – 250-cm³-European Champion with DKW
* 1938 – German 250-cm³-Master with DKW
* 1939 – 250-cm³-European Champion with DKW
* 1939 – German 250-cm³-Master with DKW

His mother died when he was 12 years old so he was forced to work in the house and the company of his father.
2 years later he was looking for an apprenticeship without success but found work as a Carcleaner for an agent for Margarine who helped him to get an apprenticeship as an Carmechanic in a car repair shop.
Due to the bad conditions during the world-economic-crisis he lost his job when he was 19 years old and started to work as a Taxi-Driver in Dresden.

For 800 Reichsmark he bought an English Dunelt motorcycle and started with it in 1929 at the Freiberger Dreiecksrennen as a Race-Driver and finished the race at the 3rd position. During the following years he drove his private DKW until the DKW factory Zschopau hired him in 1934 as Race-Technican and Reserve-Driver. 1935 he was a fully member of the DKW factory racing team.

During WW2 Ewald Kluge was a Sergeant in Leipzig and at the Schule für Heeresmotorisierung Wünsdorf.
Due to a claim of the Auto Union he was released in 1943 to work in the experiment department of the company.
After WW2 he was denunciated because of his membership to the NSKK - where every German Race-Driver was member of automatically at this time -, and as an Nationalsocialist, so that he was brought to a Russian prisoner-of-war camp and came back from there in 1949.

Since 1950 he was active as a Race-Driver for DKW again until his career ended after a dramatic crash on the Nürburgring where he incurred an comminuted fracture of his thigh. After that he was a representative for public relations of the Auto Union.

Source: Wikipedia, Translation: myself

Back to the Cache.
You can find the Cache not at but near the monument for Ewald Kluge in Weixdorf.
The monument was inaugurated by the Heimat- und Schützenverein Weixdorf e.V., the Oldtimerfreunden Ottendorf-Okrilla e.V. and the Historischen Motorradrennsportfreunden "Ewald Kluge" on the 26th of April 2009 on the occasion of his 100. birthday and a celebration with Showraces and Memorial Tours.

Good luck and have fun while searching, Juenger_des_Tux.
Please also log at www.geocaching.com and praise the Tux :-)
Bring a pen with you, check out for Muggel, watch the traffic.

Initial Equipment:
Logbook
For the first 3 finders an award in shape of a button

By the way, the text quoted from Wikipedia is licensed to the Creative Commons licence "Attribution-ShareAlike 3.0 Unported"
The Cache itself and the translation into English is licensed to the Creative Commons licence "Attribution-NonCommercial-ShareAlike 3.0 Unported".



Gecodeerde hint

Decoderen
Ebnqfvta, nccebk. 2z urvtug, zntargvp
A|B|C|D|E|F|G|H|I|J|K|L|M
N|O|P|Q|R|S|T|U|V|W|X|Y|Z
Ewald Kluge Cache: Logbuch 1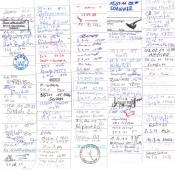 Ewald Kluge Cache: Logbuch 2.1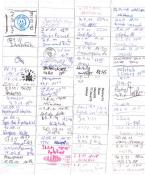 Ewald Kluge Cache: Logbuch 2.2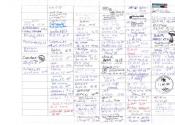 Ewald Kluge Cache: Logbuch 3

Zoek caches in de omgeving: alle - zoekbaar - zelfde cache soort



Download als bestand: GPX - LOC - KML - OV2 - OVL - TXT


When downloading this file, you accept our terms of use and Data license.