Description Deutsch · English
A very special cache in the heart of the historic city center of Esslingen and also the optimal cache for bad weather days during the winter. The cache is in full view and on public display and meets the minimum requirements of a cache. There is no place for trade items or trackables. Therefore you have to bring your own pen.
First of all we should mention that you can only search for the cache during the following weekdays and hours:
Tuesday to Friday: 10am to 7pm
Saturday (May to September): 10am to 2pm
Saturday (October to April): 10am to 6pm
The listed coordinates will give you an optimal starting point for your search. After you reach these coordinates unfortunally your GPS will be useless. But, fortunally, another electronical search option is available. Basic computer skills might be helpful.
Be creative when writing your logbook entry. When you find the cache, you will know why we are looking for something more than a "Thank you for the cache". The people who found the cache on its first day already did an amazing job!
Important: Please put the cache back exactly where you found it. If you have problems with that, get help, see logbook. Please behave quiet as usual at these locations.
Note: The cache is wheelchair accessible. Please use the Webergasse entry.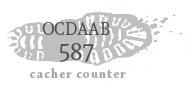 Show cache recommendations from users that recommended this geocache: all


Search geocaches nearby: all - searchable - same type



Download as file: GPX - LOC - KML - OV2 - OVL - TXT - QR-Code

When downloading this file, you accept our terms of use and Data license.