N 48° 07.380' E 008° 50.571' (WGS84)


Convertir coordenadas
Tamaño: normal
Estado: disponible
Tiempo requerido: 1:30 h Distancia del camino: 3.0 km
Ocultos en: 14. agosto 2002
Publicado desde: 14. agosto 2005
Última actualización: 11. agosto 2013
Listado: https://opencaching.de/OC0ED1
También en la categoría de: geocaching.com

33 encuentran
0 no encontrado
2 Notas
1 Maintenance log
6 Observado
0 Ignorado
585 Visitas
2 Los de imagenes
Historia Geokrety


Cache lists
Cacheempfehlungen aus dem OC-Talk

por Slini11

Descripción Deutsch · English (Inglés)
The Cache (approx. 15x10x5cm) is hidden near the Heidentor in a hole of a rock.

You can reach the Heidentor from three locations. Most comfortable if you park your car from Bubsheim (48°07.433' N - 8°49.432' O) in direction of Heuberger Kreuz. Else from Reichenbach (48°07.847' N - 8°50.521' O) or Egesheim (48°06.986' N - 8°51.196' O). The walk needs between 30 and 45 minutes.

Imagenes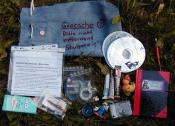 Cache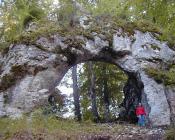 Heidentor

Utilidades
Este geocache está probablemente en las siguientes áreas protegidas (Info): FFH-Gebiet Südwestlicher Großer Heuberg (Información), Naturpark Obere Donau (Información)

Buscar geocaches en las inmediaciones: todo - búsqueda - mismo tipo



Descargar como archivo: GPX - LOC - KML - OV2 - OVL - TXT - QR-Code

Al descargar este archivo, aceptas nuestros terminos de uso y Licencia de Datos.


GeoKrets
Pokerkrety Herz 10 por Mrs.Pommelhorst

Log de entrada por Stargate1

33x

0x

2x

1x


[Mostrar todas las entradas de logs]