Attention! This Geocache is "Archived"! There is no physical container at the specified (or to be determined) coordinates. In the interest of the place it should not be necessarily to search!
N 48° 00.137' E 007° 50.555' (WGS84)


Convert coordinates
Size: micro
Status: Archived
Hidden on: 19 November 2006
Listed since: 14 December 2006
Last update: 19 June 2011
Listing: https://opencaching.de/OC2AEC


5 Found
0 Not found
3 Notes
4 Watchers
0 Ignorers
80 Page visits
0 Log pictures
Geokrety history


Description Deutsch (German)
Wer kennt diese Frau?
In ihrem Namen sind drei Zahlen verborgen. Die natürliche Reihenfolge muss als dreistellige Zahl zur Nordkoordinate dazugezählt werden. Die umgekehrte Reihenfolge wird zur Ostkoordinate addiert. Bitte keine Hinweise zur Lösung in den Logs.

Pictures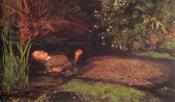 Frau im Wasser

Utilities

Search geocaches nearby: all - searchable - same type



Download as file: GPX - LOC - KML - OV2 - OVL - TXT - QR-Code

When downloading this file, you accept our terms of use and Data license.


Log entries for Frau im Wasser - IAC #1

5x

0x

3x


[Show all log entries]