3. Mystery Event auf der Welt
by Schmunzelhaase

Germany > Sachsen > Leipzig, Kreisfreie Stadt

List of attendees
Attention! This Geocache is "Archived"! There is no physical container at the specified (or to be determined) coordinates. In the interest of the place it should not be necessarily to search!
N 51° 20.735' E 012° 22.921' (WGS84)


Convert coordinates
Size: no container
Status: Archived
Event date: 20 July 2019
Published on: 07 April 2019
Last update: 21 July 2019
Listing: https://opencaching.de/OC151E8


4 Attended
4 Will attend
2 Notes
1 Maintenance log
2 Watchers
0 Ignorers
108 Page visits
0 Log pictures
Geokrety history

Infrastructure


Listing


Preparation needed

Persons


Description Deutsch (German)
Die obigen Koordinaten sind NICHT der Treffpunkt. Ihr müßt erst das Rätsel lösen um zu erfahren wo und wann das Event stattfindet.


Hier möchte ich mal ein etwas andere Art von Events testen, ob diese auch bei euch ankommt. Kommt es an, folgen weitere.


Viele mögen Rätselcaches. Warum nicht einmal ein Rätsel-Event????

Hier ist es erforderlich den Ort an dem sich das Event befindet erstmal zu errätseln. Ich weiss nicht, ob es schon einmal so etwas gab. Auf www.geoaching.com ist diese Art nicht mit den Guidlines vereinbar. Darum erstelle ich das Listing hier. Somit ist diese Art auch nur hier logbar. Das Event wird mindestens 30 Minuten dauern. Vielleicht auch länger.


Hier nun das Rätsel



Viel Spaß wünscht der Schmunzelhaase

Hint 1: Buchstabenwert
Hint 2: Schaut Euch nur die Anfangsbuchstaben an! Typische Vorgehensweise beim Geocachen.

Pictures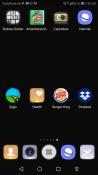 Rätsel

Utilities

Search geocaches nearby: all - searchable - same type



Download as file: GPX - LOC - KML - OV2 - OVL - TXT - ICS - ICS QR-Code - QR-Code

When downloading this file, you accept our terms of use and Data license.


Log entries for 3. Mystery Event auf der Welt

4x

4x

2x

1x


[Show all log entries]