Burgruine Dießenstein
Bayerischer Wald; Preying;
by Tut-Cache-Amun

Germany > Bayern > Freyung-Grafenau
Attention! This Geocache is "Archived"! There is no physical container at the specified (or to be determined) coordinates. In the interest of the place it should not be necessarily to search!
N 48° 46.065' E 013° 24.111' (WGS84)


Convert coordinates
Size: large
Status: Archived
Route: 0.5 km
Hidden on: 07 August 2005
Listed since: 20 October 2005
Last update: 03 July 2011
Listing: https://opencaching.de/OC0394
Also listed at: geocaching.com

8 Found
1 Not found
1 Note
1 Watcher
0 Ignorers
133 Page visits
1 Log picture
Geokrety history


Description Deutsch (German)
Wieder einmal ein Hin- und Mit-Cache von mir entlang des Pandurensteigs! Unbedingt darauf achten, dass der Cache so hinterlassen wird, wie er vorgefunden wurde!

Pictures Spoiler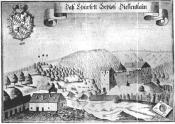 Historisches Bild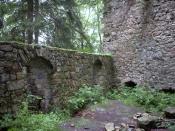 Burgruine #1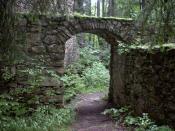 Burgruine #2

Utilities

This geocache is probably placed within a nature reserve! Please see here for further information.
Naturschutzgebiet Obere Ilz (Info)
This geocache is probably placed within the following protected areas (Info): FFH-Gebiet Ilz-Talsystem (Info), Landschaftsschutzgebiet LSG "Bayerischer Wald" (Info)

Search geocaches nearby: all - searchable - same type



Download as file: GPX - LOC - KML - OV2 - OVL - TXT - QR-Code

When downloading this file, you accept our terms of use and Data license.


Log entries for Burgruine Dießenstein

8x

1x

1x


10 April 2011 smaedl found the geocache
da war es sehr interessant. Viele Versteckmöglichkeiten. Dank Spoilerbild jedoch dann doch noch gefunden.

17 September 2006 a1z did not find the geoacache
Leider nicht gefunden. Dort gibt's aber auch viel zu viel mögliche Verstecke. Dem Spoilerbild nach, das wir erst nachträglich angeschaut haben, waren wir aber durchaus ziemlich nahe dran, ohne den Cache zu sehen.

Da müssen wird dann wohl nochmal kommen

21 May 2006 krennman found the geocache
haben heute nach langem Suchen (dank des schlechten GPS Empfang) den Cache doch noch gefunden. Er war gut getarnt und in bester Verfassung. Ausserdem waren wir heute die zweiten "regulären" Cacher. Denn ich habe noch nie nen Cache gesehen mit mehr Zufallsfindern.

Danke

krennman

No Trade

17 May 2006 Airwolf26 found the geocache
Wie soll ich anfangen.. Also der Cache (MuniKiste) lag total offen ohne jede Tarnung in der Höhle (Siehe Bilder). Netter Weise haben die 2 Zufallsfinder sich am 7. und 14.05.06 ins Logbuch eingetragen, den Cache aber nicht getarnt. Es wäre schade um diesen schönen, interessanten Cache. Habe auch sehr lange mit dem Hausbesitzer gesprochen, der uns (meine Frau war mit) über die Plage der Randalierer im Naturpark berichtete. Immer wieder Feuer, Gegröle und Beschädigungen, auch an seinem Eigentum, erzählte. Vielleicht sollten wir die mal zum cachen bewegen, daß die was zu tun haben... Bitte an den Owner sich mal bei mir zu melden - EmailAdresse im Profil Danke. Cache wieder ordnungsbemäß getarnt. Danke und Gruß Uschi & Wolfgang aus NRW
In: TB Lady Express #30
Out: TB Elephant Man

15 November 2005 JohnDeg found the geocache
Und wieder mal ein Cache in meiner Mittagspause.

Burgruine und Cache auch gleich gut gefunden. Es ist schon erstaunlich, was sich in unseren Wäldern so alles versteckt

Danke für den Cache und viele Grüsse

Reinhard (aka johndeg)

no trade

Out:
TB DieDose

TB ElephantMan hab ich mal dringelassen, da ich in nächster Zeit wohl keinen Cache aufsuchen werde, der groß genug wäre

Übrigens: am 4.11.05 hat sich auch ein Zufallsfinder eingetragen!

[Show all log entries]