Description Deutsch · English
Attention!
You will open an Egyptian Tomb. Be careful not to meet the curse of Pharaoh.
Open the grave carefully and without brute force.

You need the right key.
This key is hidden in an extra chamber.

ALL part you need are in this extra chamber.
Look for it first and then open the burial chamber.
Be careful not to lose any parts.
And it does not have to be screwed!!
Have fun!
Gur rken pnzore vf qverpgyl fvghngrq ng gur pbagnvare!
A|B|C|D|E|F|G|H|I|J|K|L|M
N|O|P|Q|R|S|T|U|V|W|X|Y|Z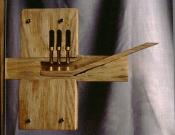 Ägyptisches Prinzip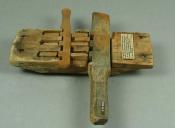 Türschloss Pitt Rivers Museum

Show cache recommendations from users that recommended this geocache: all


Search geocaches nearby: all - searchable - same type



Download as file: GPX - LOC - KML - OV2 - OVL - TXT - QR-Code

When downloading this file, you accept our terms of use and Data license.